The Garcia Ubud is a newly opened luxury hotel in famous Bali location – Ubud. It's a five star boutique resort with modern luxury and a touch of contemporary elegance where you'll be swept into a realm of island-inspired sophistication. Encircled by lush rice fields and tropical greenery, it is the perfect hotel to escape the hustle and bustle of busy Ubud.
➳ Also read: Mallorca In Three Days – The Perfect Itinerary
Different than the usual
As a true celebration of Bali's heritage with a unique modern twist, this lifestyle resort is where you will encounter nothing less than pure perfection. The Garcia Ubud is one of those places where you know you're in for a treat 🙂 So needless to say, we were very much looking forward to our stay here.
Location
As already mentioned above, the resort is situated near the centre of Ubud, in the charming village of Lontunduh. From here, you are just a few minutes away from the cultural attractions, shopping and dining options of central Ubud. The hotel offers a free shuttle to/and from Ubud, which is really good! Whereas we had a motorbike rented, we didn't use the shuttle but assuming to what we saw, the car service provided by The Garcia Ubud would have probably been more luxurious and comfortable.
Check-in
The first resort in Bali where we had a welcome drink in the actual lobby of the hotel. When the documentation was done, we were escorted by our concierge to our private villa with pool. Having said that it is still rainy season in Bali, all was done in the sounds of heavy rain. The staff was very gentle and helped us with the luggage. The check-in was totally hassle-free and quick, which we very much like.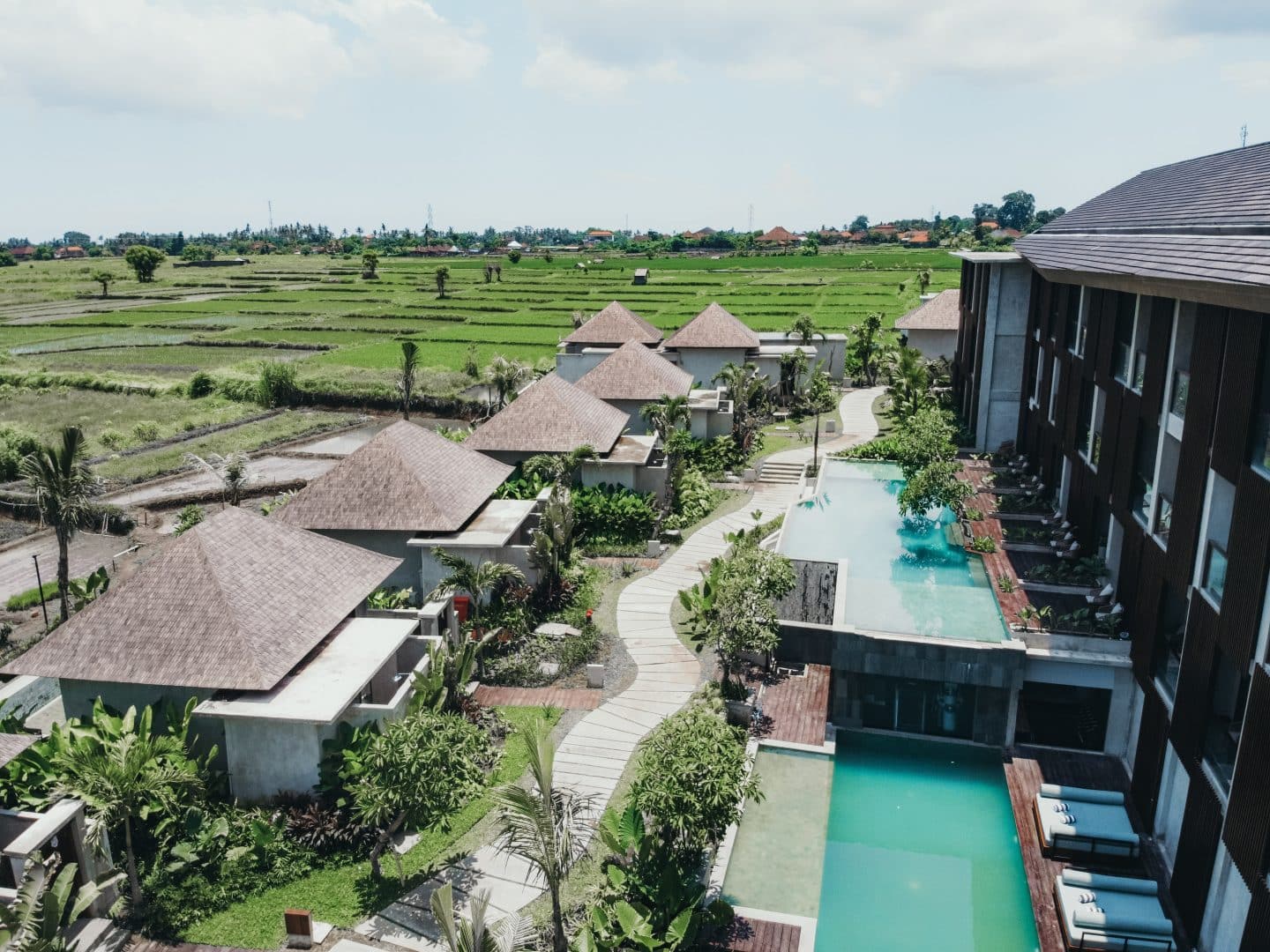 Design
We loved the natural tone of cement on the walls. Although our villa was dark, we could deal with it. We were impressed by the connection of luxury and Balinese culture in one. While the resort is quite contemporary and modern, there's still a Bali vibe, which we really like. During our visit, some areas were still under construction, but the overall design of The Garcia Ubud was really chic!
Rooms
We stayed in a 1 bedroom private villa with pool, and it's the category we would recommend to everyone. The room itself was minimalistic, however, its design was luxurious. The villa itself is very well equipped and offers everything you might need.
The bathroom was outside and we really loved it. I had to take a bath each day during our stay, because it was perfect. Imagine watching stars while having a bath. It was amazing.
Equally, the pool was so inviting and we would have spent hours in it. However, on the day of our arrival there was a big storm and the mud from the surrounding fields had probably blocked the filtration. The water was dirty after the rain and we couldn't get in. We called reception the other day and the problem was solved within few hours. I was so happy because we could enjoy our own private swimming pool!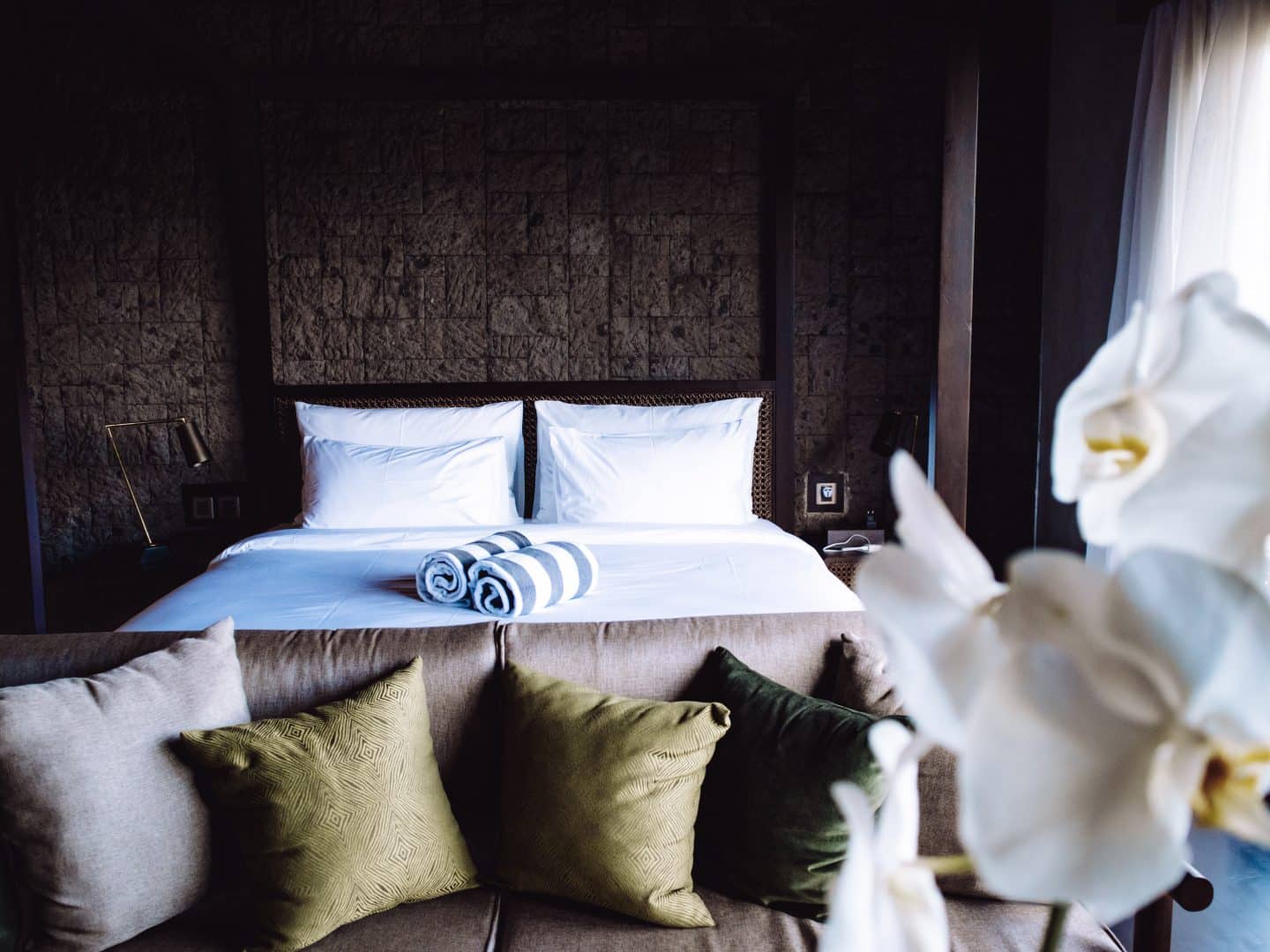 However, if this room category doesn't meet your budget, there are a few other options which may:
Deluxe Room
Garcia Suite
Garcia Suite Pool Access
1 Bedroom Pool Villa
2 Bedroom Pool Villa
3 Bedroom Pool Villa
Book your room directly at Garcia's webpage.
Common areas
Garcia's treats are a next level! Feeling a bit exhausted or tired? Try their Spa/Wellness. Trying to stay fit? Let's work out in their modern fitness with an amazing pool view! After, you can get tanned next to a swimming pool outside. Sounds like a perfect day, right?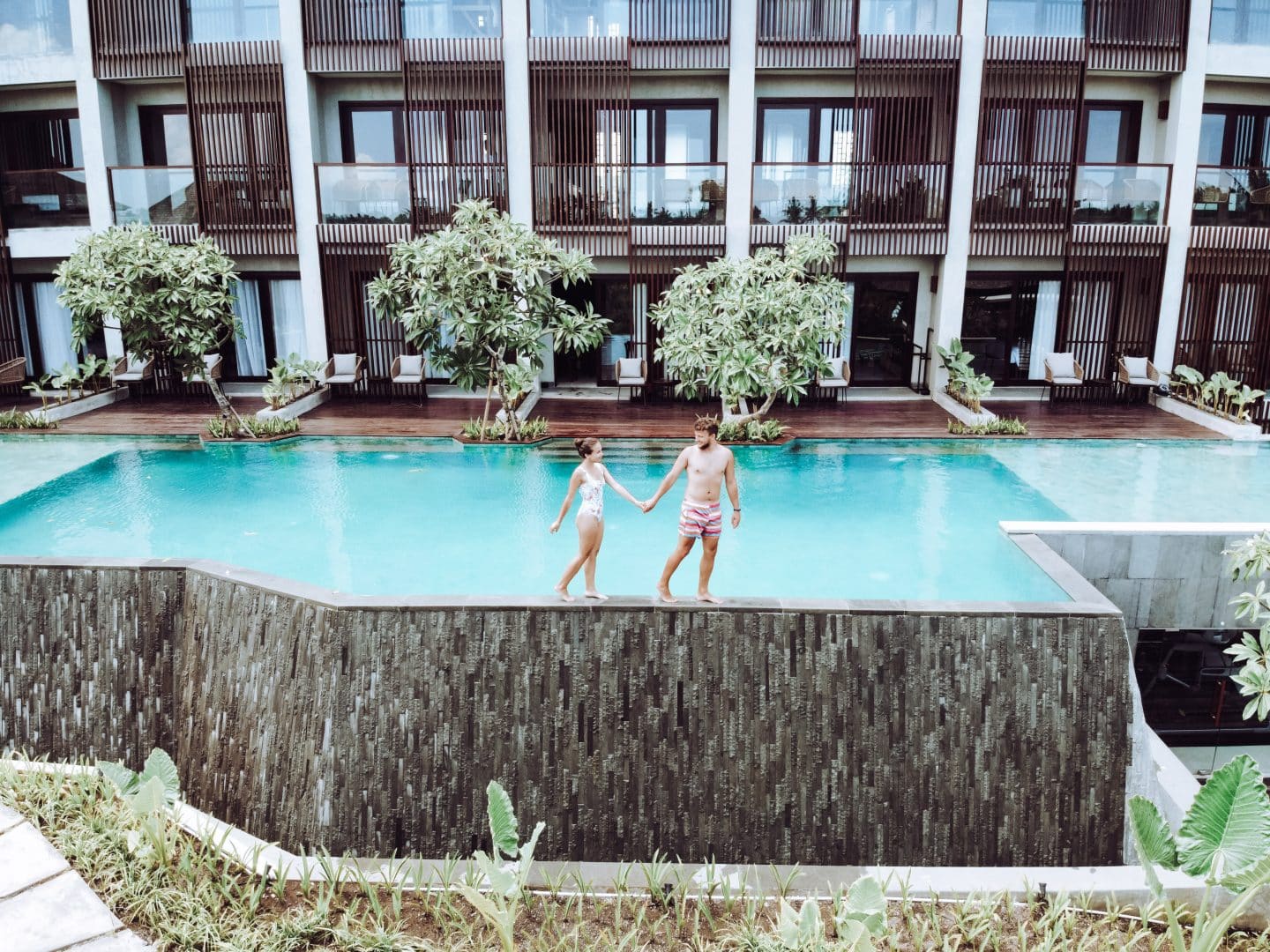 Service
Everyone knew our names and made us feel home fastly! Talking to all the staff was great, their English is really good and we had some great topic to discuss! Equally, a big plus to all the staff who cleaned our dirty pool in a half-day time so we could enjoy our private pool in the afternoon! Surprisingly, housekeeping was done twice a day, which on one side is kind, but on the other we should be thinking about environment a bit, too. We never had to wait for anything, not a single mistake was made, and you just notice that this resort is a well-oiled starting machine.
Better than average resort food
Blown away! That's how we felt! Starting from delicious 3 course breakfast to delicious 2 course dinner (no space for the dessert, hihi) in Ksuna Restaurant!
While we were waiting for the food, the Chef came, introduced himself and explained everything about the food and its flavours. It was really kind!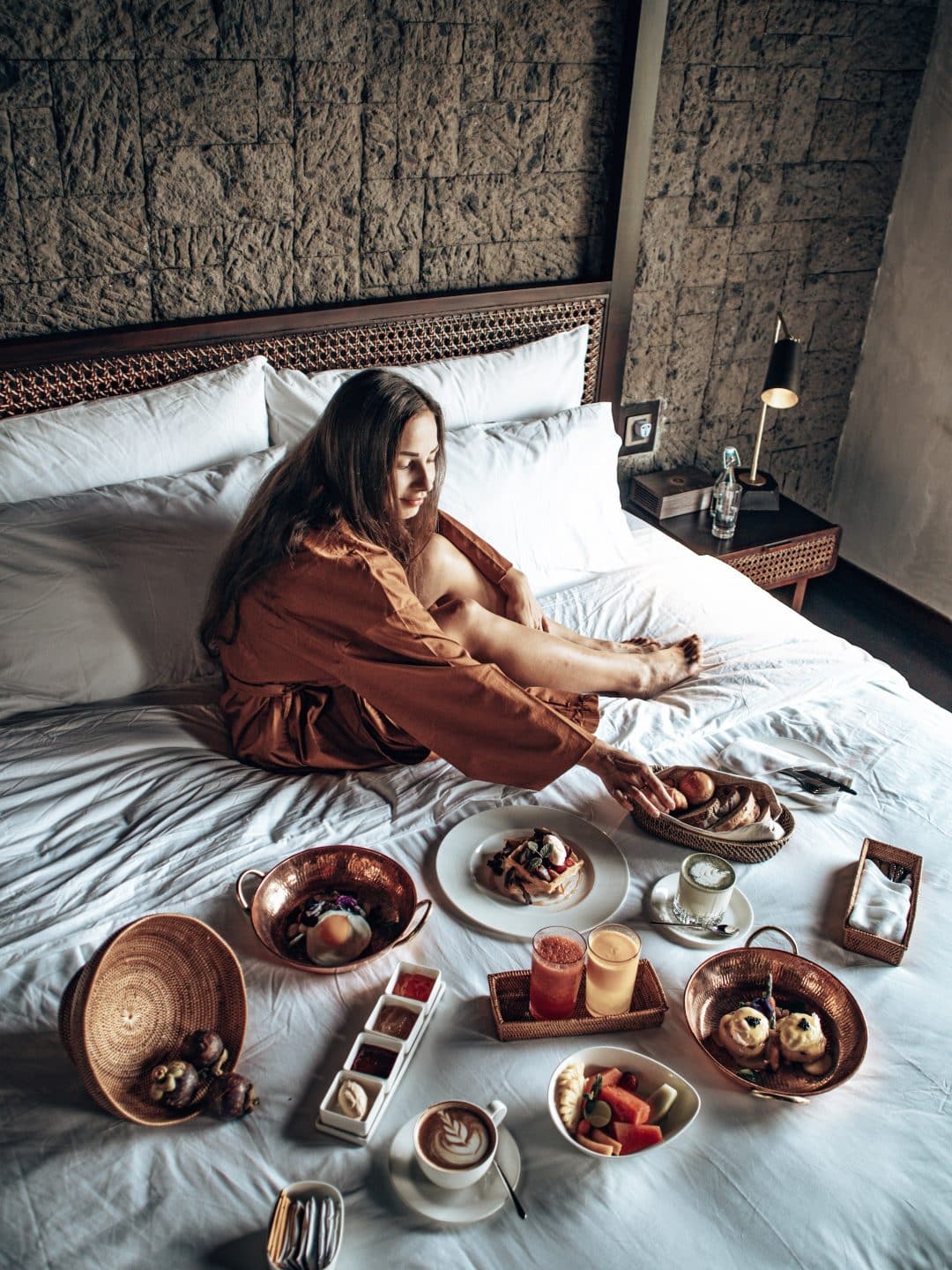 Well, when it comes to food, it not only looked stunning, it also tasted incredible! The second day of our stay we had breakfast in bed and it was another yummy and unforgettable experience.
Food and beverage prices were quite higher than in the city centre, however, you get what you pay for and it's totally worth it.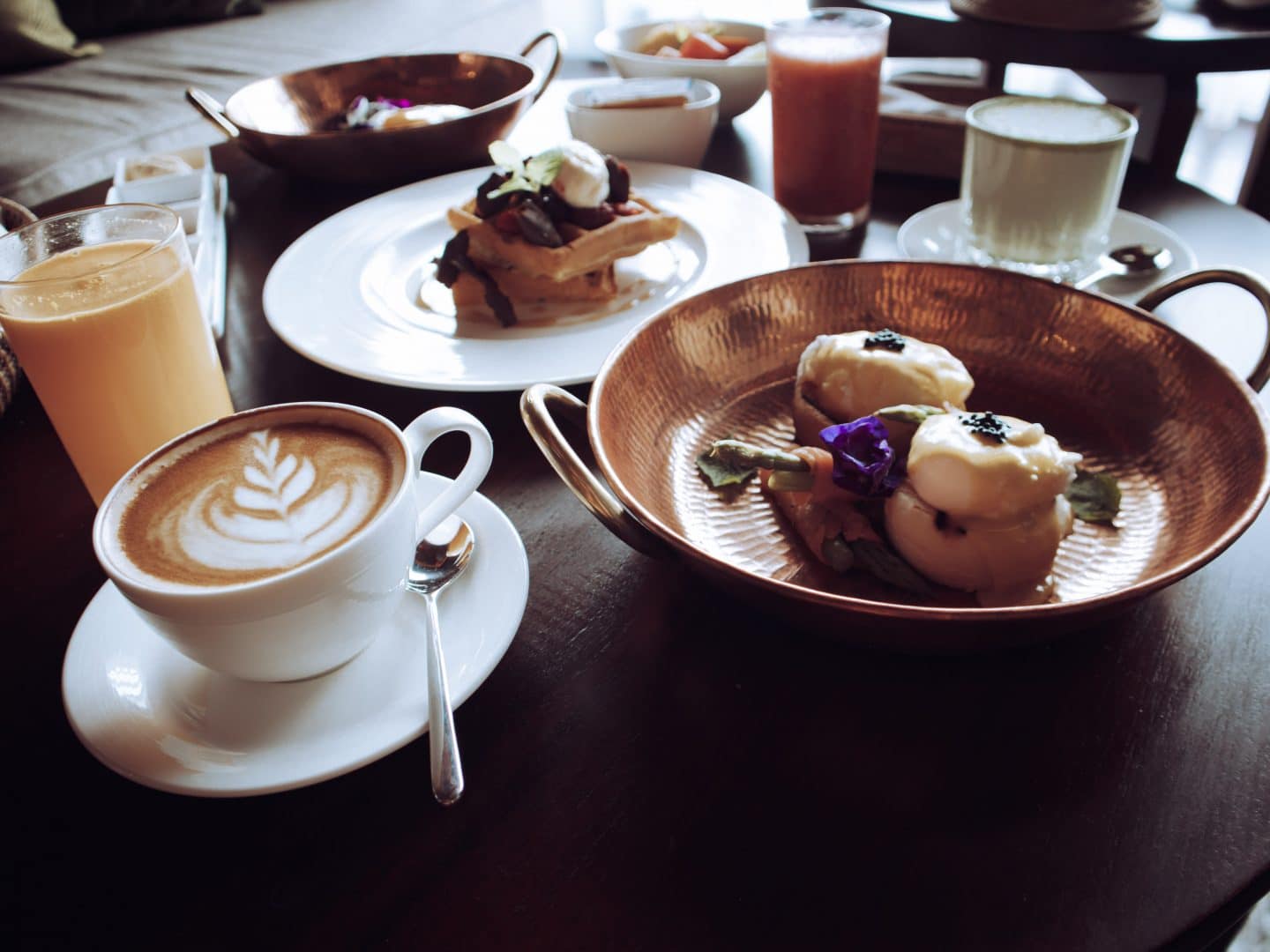 As sustainable as possible
One of the top things of this hotel is that they try to be as sustainable as possible! No unnecessary plastic, no plastic bottles, but most importantly, all the toiletry is packed in a paper cover! They provide you a bamboo tooth brush, wooden comb… I mean, everything is re-usable. I was overwhelmed!
Conclusion
To sum up, if this boutique resort meets your requirements, I totally recommend it! If you are looking for a perfect getaway of for a romantic honeymoon, this is it! If you want privacy, you can have privacy, and if you want to do absolutely nothing all day, then The Garcia Ubud is the perfect place for you. It's just one of those places where everyone is genuinely happy and kind and where the vibe is just incredibly good 🙂