If you're looking for the most Instagrammable places in Uluwatu to fill your feed with beauty, then look no further. Here's our ultimate guide to visit one of the most known areas in Bali.
➳ Also read: Beyond Bungalows Canggu: Bali life at its best
Our Top 5 Things To Do In Uluwatu
Karang Boma Cliff (Uluwatu Cliff)
Karang Boma Cliff, also known as the Uluwatu Cliff, is the most popular viewpoint in the south of Bali.
It's a one hour drive from Canggu or a two hours drive from Ubud, if the weather's good. Be sure to rent a motorbike before you get there! Prices start from 50.000 IDR per day, however, if you have a month rental, it is even cheaper. E.g. we paid 500.000 IDR for a month rental in Bali.
Be sure to follow Google Maps on your way there. There is a stop sign about 200m from the cliff, here you can actually park your scooter. When we got here straight after sunrise, there was no one charging a parking or entrance fee, however, I've read online that parking & entrance fee is 10.000 IDR (less than 1€). There's also a sign stating 'Closes at 7pm' on the way in, although we're not sure how true this is.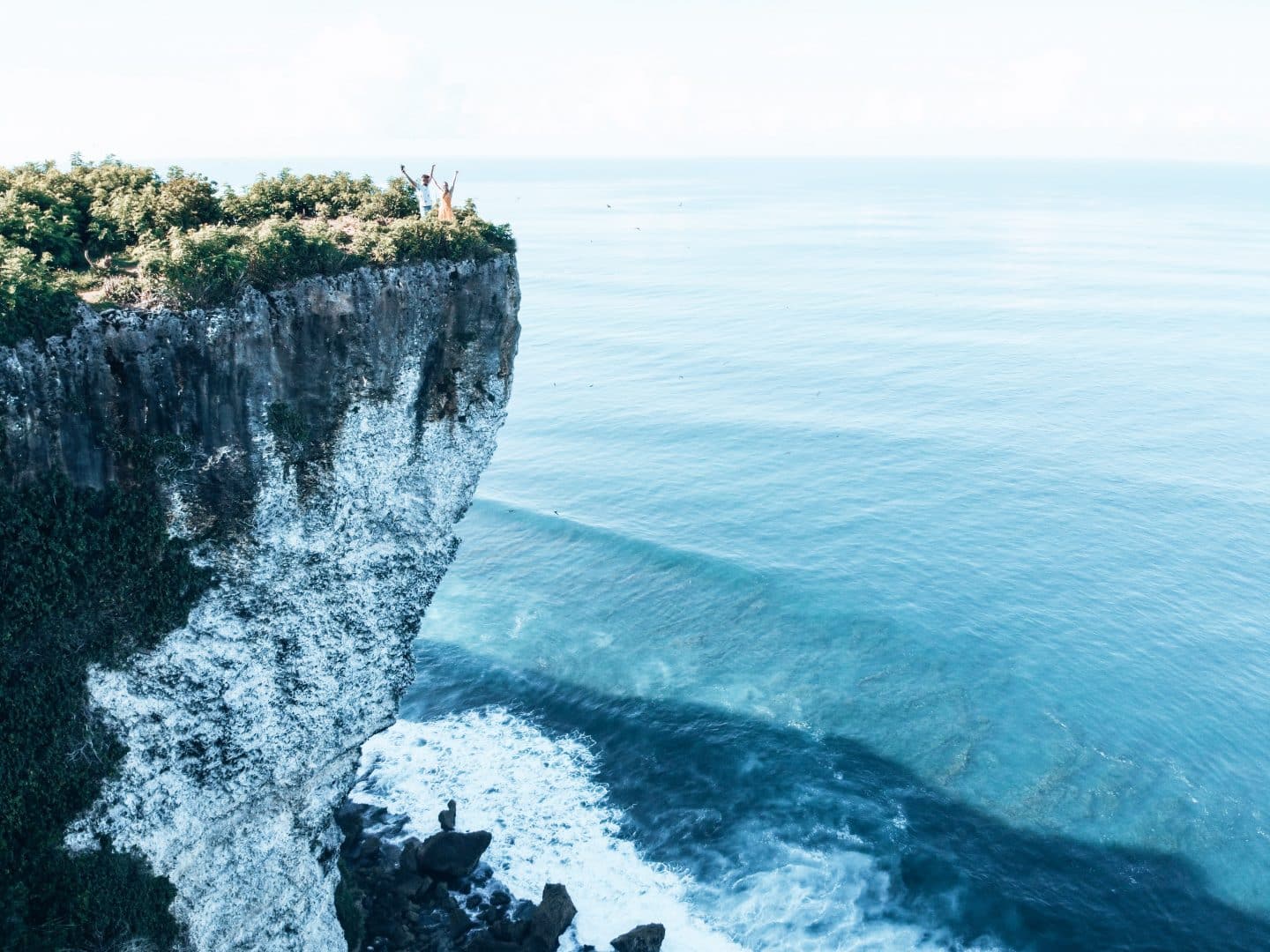 It's hard to say what's the right time to visit Uluwatu Cliff as it mostly depends on what you want to experience. It has became a popular sunset spot, however, we also met a group of people who were camping here for sunrise. So, I guess it mostly depends on what you want to see.
Regardless the time you come, the views from here are breathtaking. It's easy to get to the edge, however, you should be very careful and you should watch your steps. If you want to see adorable views and also make your feed nicer, this a place to go!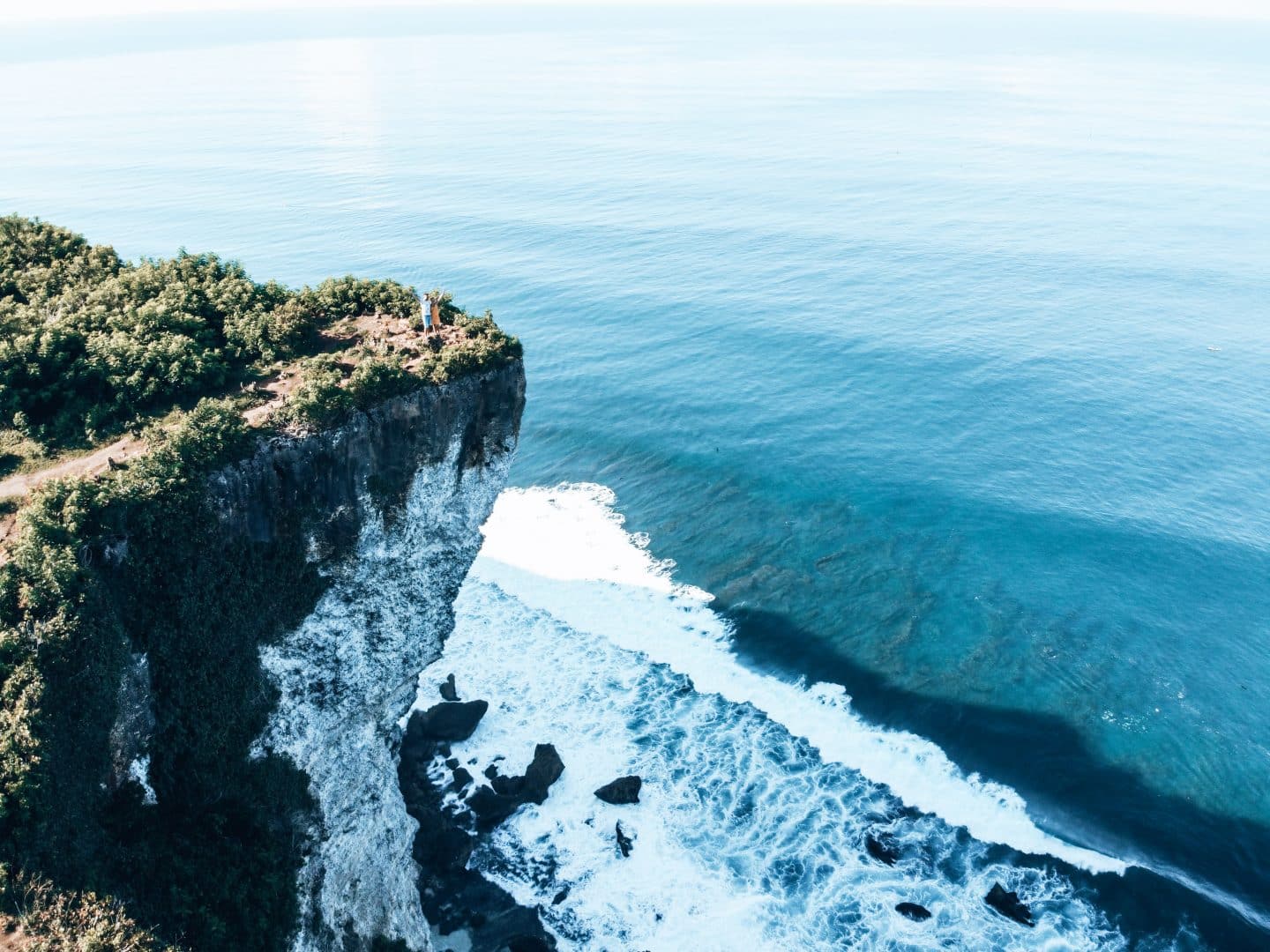 Uluwatu Temple
Is famous and known as a Bali scenic cliff temple. Also known as Pura Luhur Uluwatu, it is renowned for its magnificent location, perched on top of a steep cliff approximately 70 metres above the waves.
There's no public transportation to get to Uluwatu Temple and going back into town will be difficult without any prearranged ride or taxi. A guide is not necessary but can be helpful. The temple is open daily from 9am to 6pm.
Abandoned Planes Bali
Before visiting Bali, we knew there should have been an abandoned plane in Uluwatu. However, while exploring Uluwatu ourselves, we found out it's more than 2 abandoned planes in Bali! However, we only visited two most popular. These are:
Plane 1: A plane in the middle of the random field
So, the first one is located in the middle of a random field! Who wouldn't want to play around in an Aeroplane graveyard?
You can save its location on Google Maps via following link. There is no any entrance fee, however, you can not go downstairs, you can only have a look and take a photo from the hill. All in all, it's still a good experience.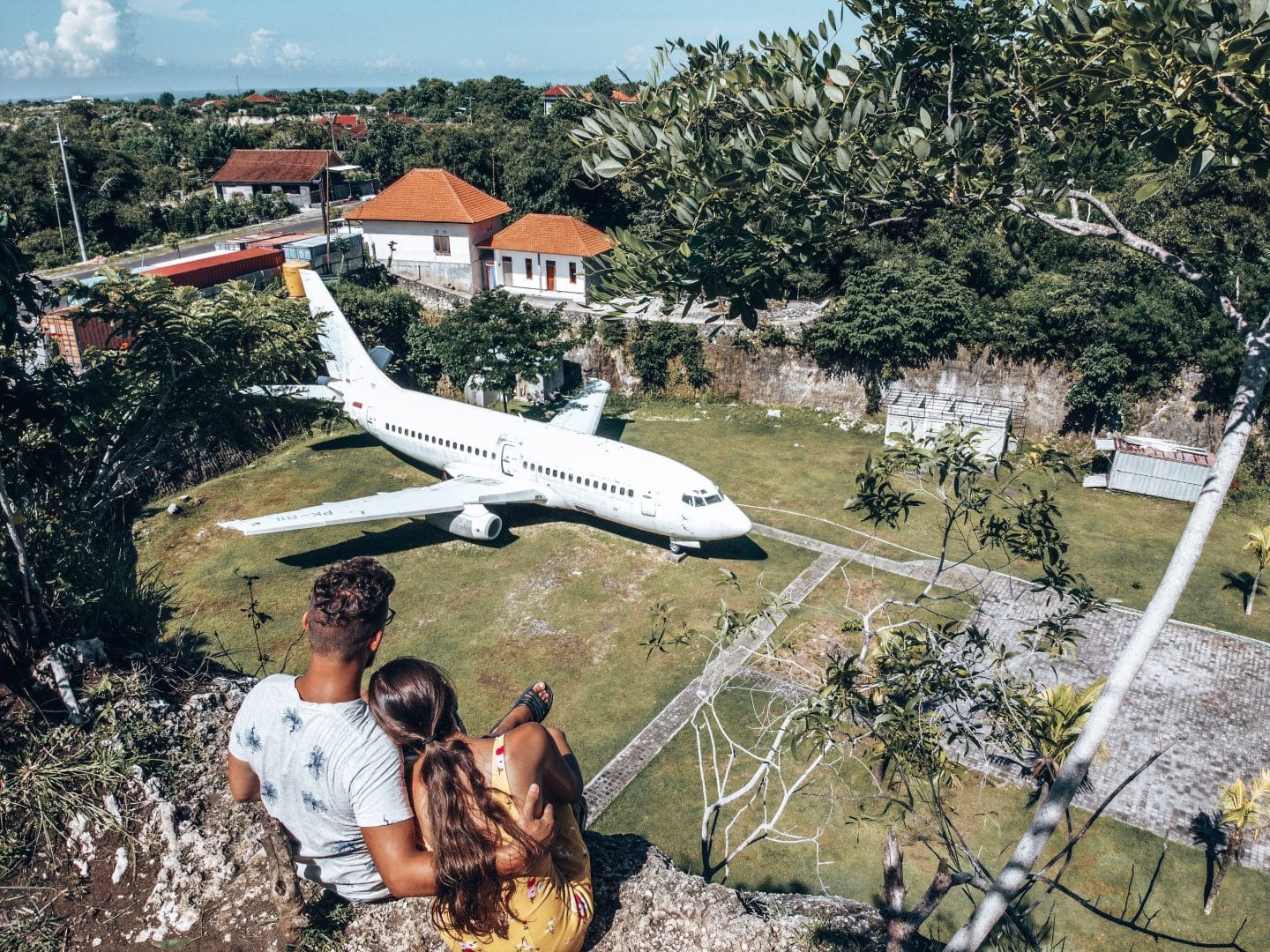 Plane 2: The Abandoned Plane Bali
We found this plane randomly on our way back to Canggu. It has ben bought by a private owner, they actually have this plane in their garden. They have big plans with the plane, so fingers crossed for them!
Entrance fee is 50.000 IDR per person, and you can stay & do what you want as long as you want to. Make sure you see our video from here on the following link. This is definitely worth mentioning among our Top 5 Things To Do In Uluwatu.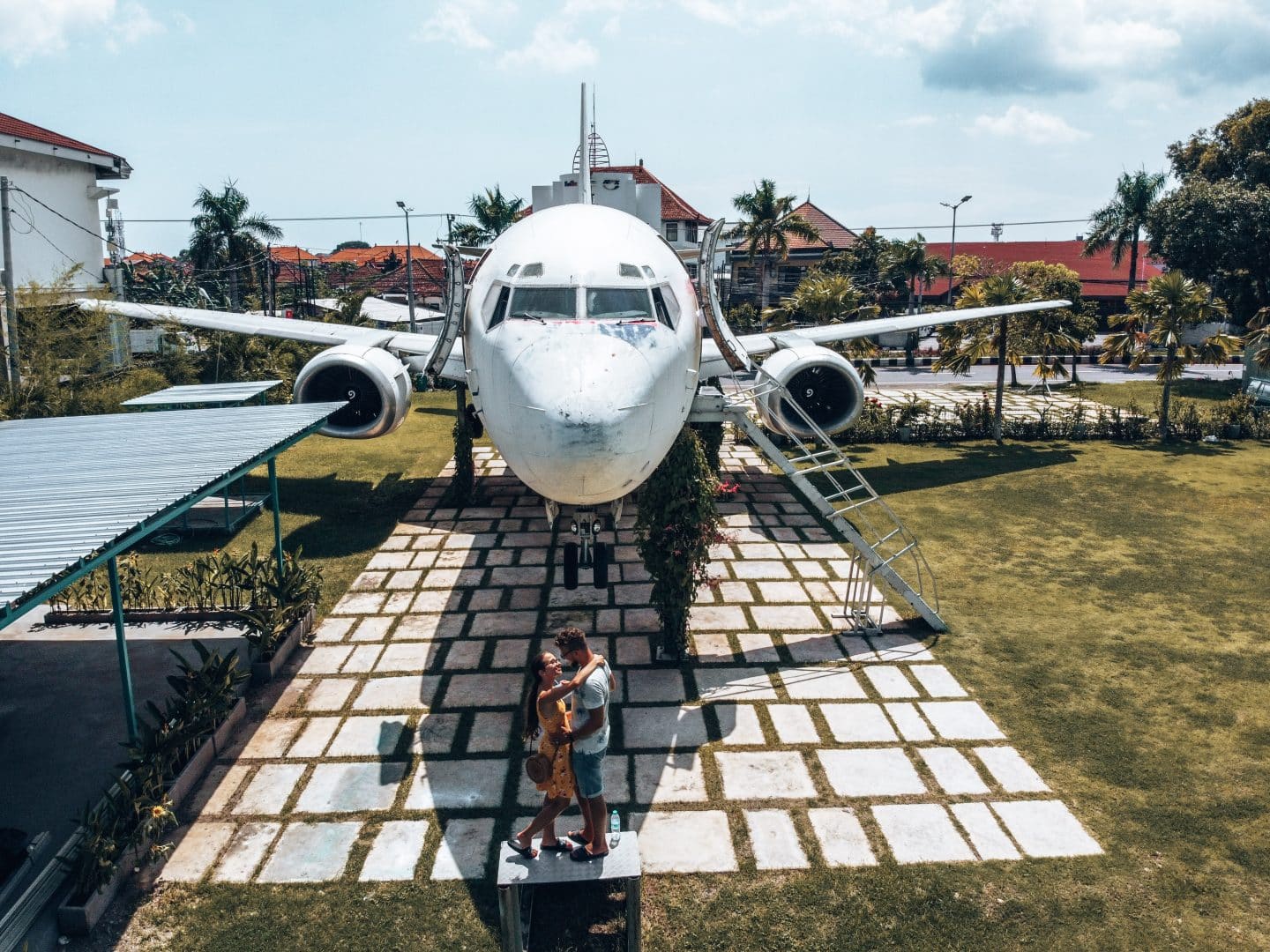 Visit Best Uluwatu Beaches
Uluwatu beaches are known as the softest sand and clearest water beaches in Bali. Actually, it's worth a two day trip from one beach to another, … the most known beaches and the ones we recommend are:
Tegal Wangi Beach
Balangan Beach View
Dreamland Beach
Melasti Beach
Bingin Beach
Padang Padang Beach
Thomas Beach
Blue Point Beach
Suluban Beach
Nyang Nyang Beach
Pandawa Beach
Visit Best Uluwatu Cafes
Well, I guess that everybody knows best known coffee area – Canggu. However, we found four cool coffee shops down in Uluwatu and we've been blown away by the service and prices. So here are our top 4 cafes we recommend to visit in Uluwatu:
Suka Espresso
From all of our recommendations, this is the most expensive one. However, it's a famous nomad place and it's worth a visit. You pay about 30k-40k IDR per a cup of coffee.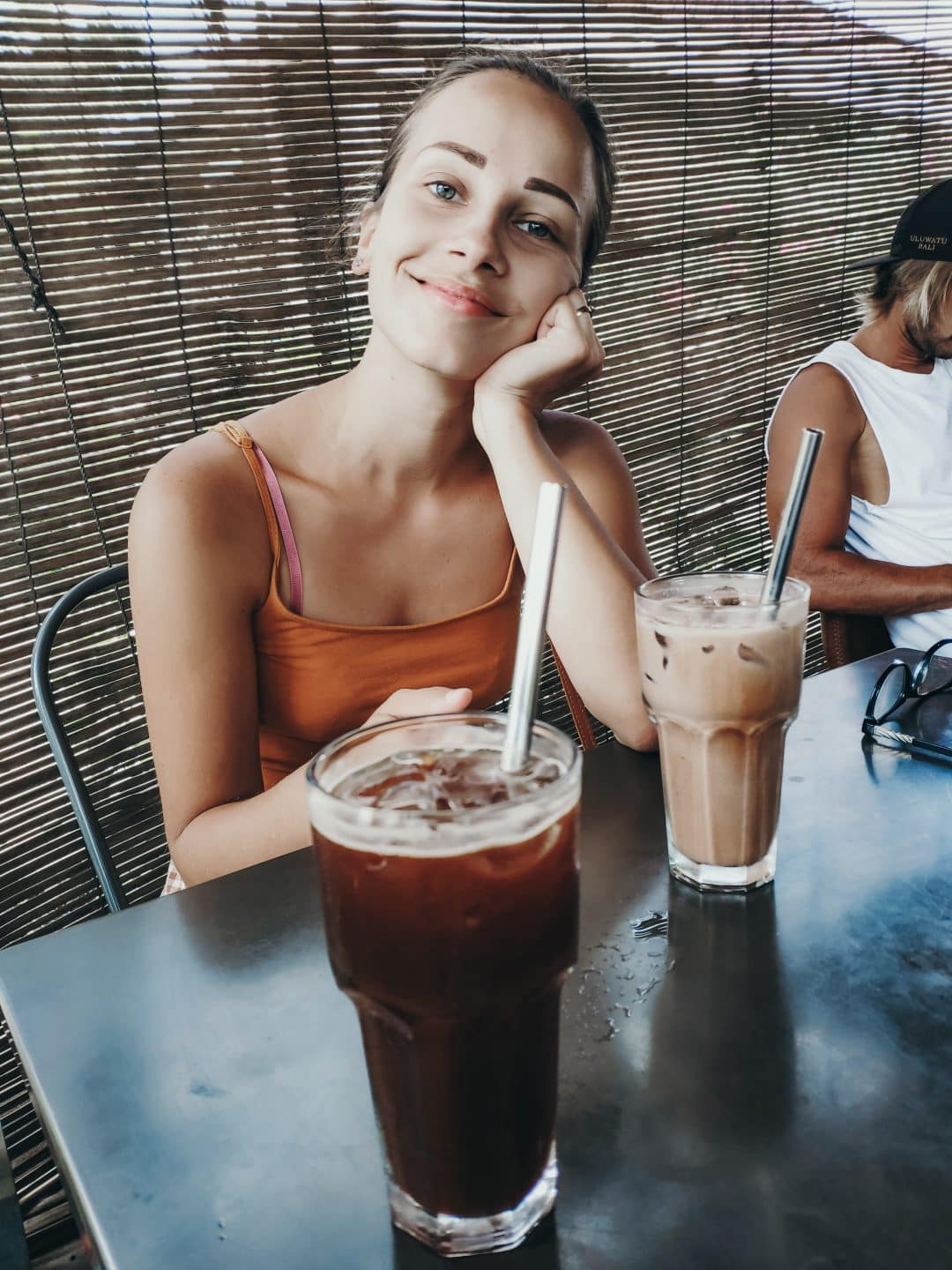 Refresh Coffee Shop
Their coffee is really tasty and you should visit this place. Espresso is for 20k IDR and small cappuccino for 29k IDR – but the size is enough! Cosy place with tranquil vibe.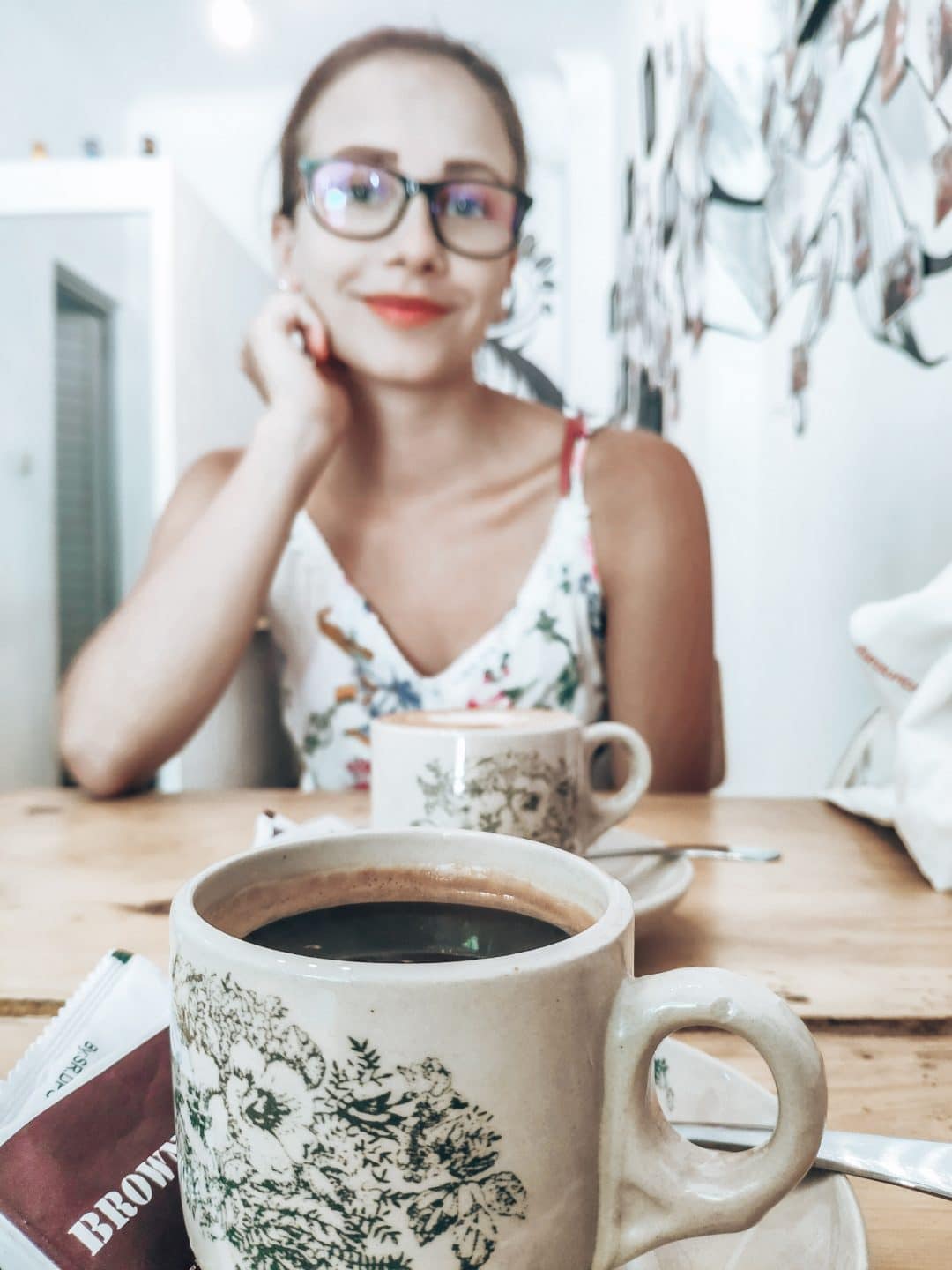 My Bali Coffee
We found this place by a coincidence while leaving Uluwatu – we were on our way back to Canggu. We decided to stop there because of the billboard – all coffee for 20k IDR! And it was true, you may get espresso for 15k IDR and all the other coffees are around 20k IDR. I bought a breakfast set for 29k IDR and it was so worthy additional 9k!! This is definitely a must stop while in Uluwatu.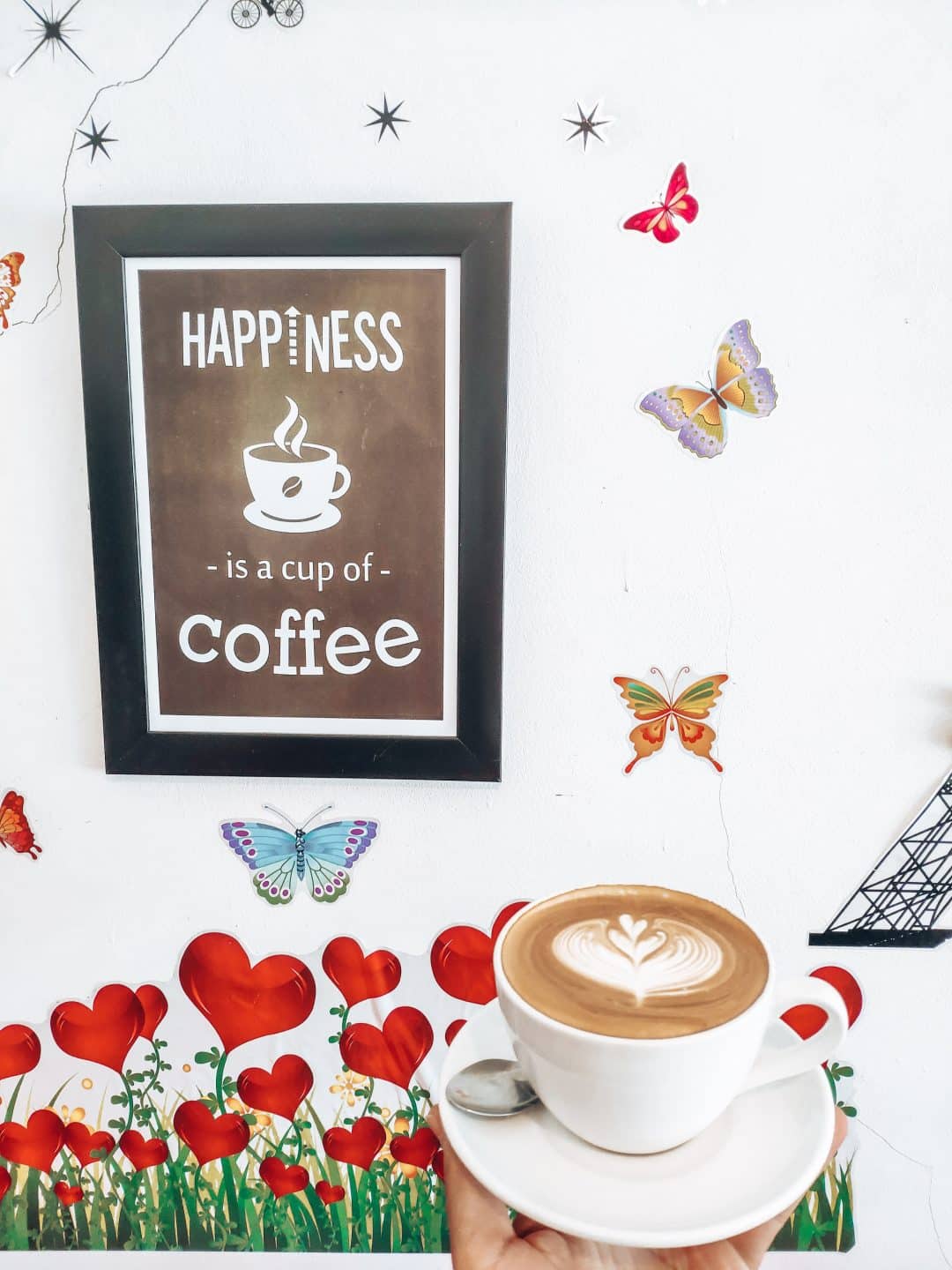 Bengkel Roti
The day we found this coffee shop I really wanted to find one. It didn't matter where, I just wanted Mocha. Well, my lust has made me paying very very much! While going down from our scooter I accidentally burnt my leg on the exhaust… you guys can't imagine how hot it was. I was paying with tears…
The staff inside was really kind and helpful and they offered some ice. I think I will remember this place forever as I will have a nice heart scar on my leg. Yeeees, at least the scar has a nice shape! Despite all of the circumstances, the coffee was delicious and I enjoyed it a lot.
However, I think that what happened to me was a kind reminder that maybe we don't need all we want?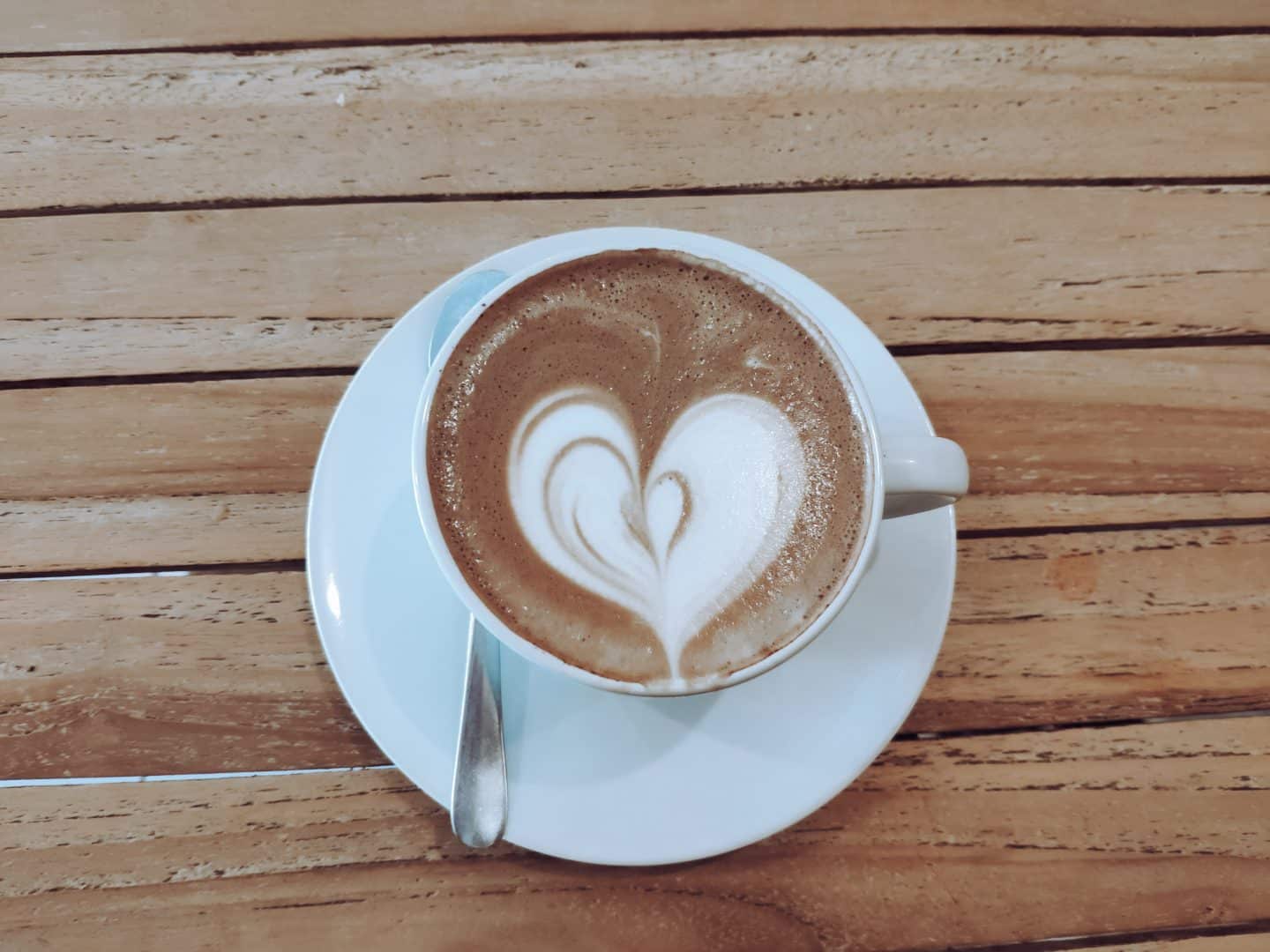 How to get to Uluwatu & How to get around
There are various types of transportation around Bali in general. That being said, getting around Bali couldn't be easier.
Our top 1 recommendation in all Asian countries is renting a scooter. We do recommend same in Bali. Prices start from 50.000 IDR per day (3.50€), however, if you are renting a bike long-term, you can end up paying 500.000 IDR per month just as we did (30€).
If you are not sure or are afraid of driving a motorbike in Bali, you may rent your own car driver, which is pretty popular for day trips around Bali. Prices start at around 500.000 IDR per day (8 hours). I think this is quite expensive. Moreover, the roads in Bali are narrow and the traffic is really bad in some parts, so I don't really recommend this.
If you rather have things organised by professionals, you may buy a Day Trip Tours from local companies, which, are to my views, also a bit expensive, as except Mt. Batur Hike, there is probably not a place you couldn't do yourself in Bali.
Last, but not least, you may always use a Gojek driver.
Where to stay in Uluwatu
The most asked question we get is where to stay in… anywhere! So, we decided to give you a tip on where to stay in Uluwatu. We stayed at Klapa Resort and we really loved it. We only had a basic room with balcony, but it was enough. We had a room with ocean view and it was amazing. The hotel has a roof top pool & restaurant – we highly recommend this place for sunset.
The price per night varies according the room you choose, however, it's worth it and you'll get what you pay for. If you would like to see more, and if you want to book a room, click on following link.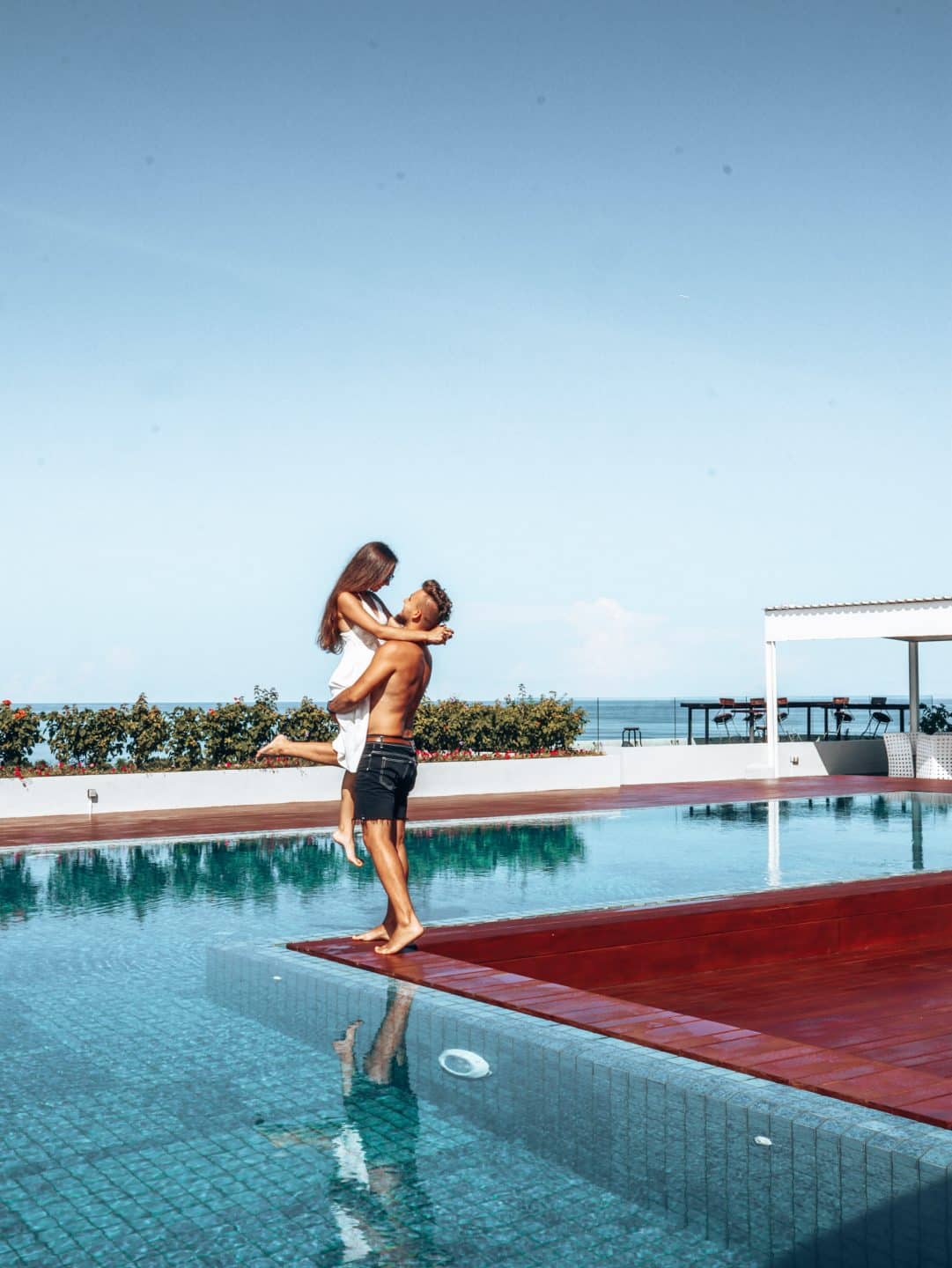 These are our Top 5 Things To Do In Uluwatu… we hope this will help you planning your Bali Itinerary.