For a while now Mallorca has been the place so worth to visit! If you're short for time around, here's our easy to follow Mallorca in 3 days Itinerary to help you tick off all the bucket-list spots – 3 days 2 nights to help you plan yours.
Mallorca In 3 Days – The Perfect Itinerary
Jump to:
1st day – top 4 tips
2nd day – the perfect trips
3rd day – Palma de Mallorca
Where to stay in Mallorca
➳ Also read: Milan – One Day Itinerary
Day 1 – Top 4 Tips
Although it might seem that 3 days are not enough to explore such nice island, it is no true. There is a lot to see in just 3 days! After we landed in Mallorca, we drove straight to the North as we couldn't wait to see the well-known Cap de Formentor either Alcudia's beautiful beaches.
Rent a car
However, the first thing we recommend to do (if you didn't do it earlier online), you definitely should rent a car! It is much way better to explore it around. Our best choice was renting a car through Centauro.
Your car rental using Centauro can be done in Spain, Italy, Portugal and Greece. Moreover, while using our promo code "IWWTRL15" at checkout, you get 15% discount! (extras not included) What a deal, right?
Inca City
If you are about to spend a day outside the resort, or if you are trying to find the place which is ancient but quiet, not full of tourists yet, Inca is the right choice for you. It's about 30 minutes drive from Palma City only. What I loved about the city is that you can easily get lost in the corner streets! Yeah man, this was my cup of tea!
Alcúdia Old Town
This city is full of history and is worth a visit. Peaceful atmosphere, city walls, hospitable citizens, this is for sure something what will make your trip pleasant! It also offers lots of picturesque streets with painted windows, warm stone walls, lots of bars, restaurants and options for shopping. There is a free-parking just before the city walls. You should definitely stop by.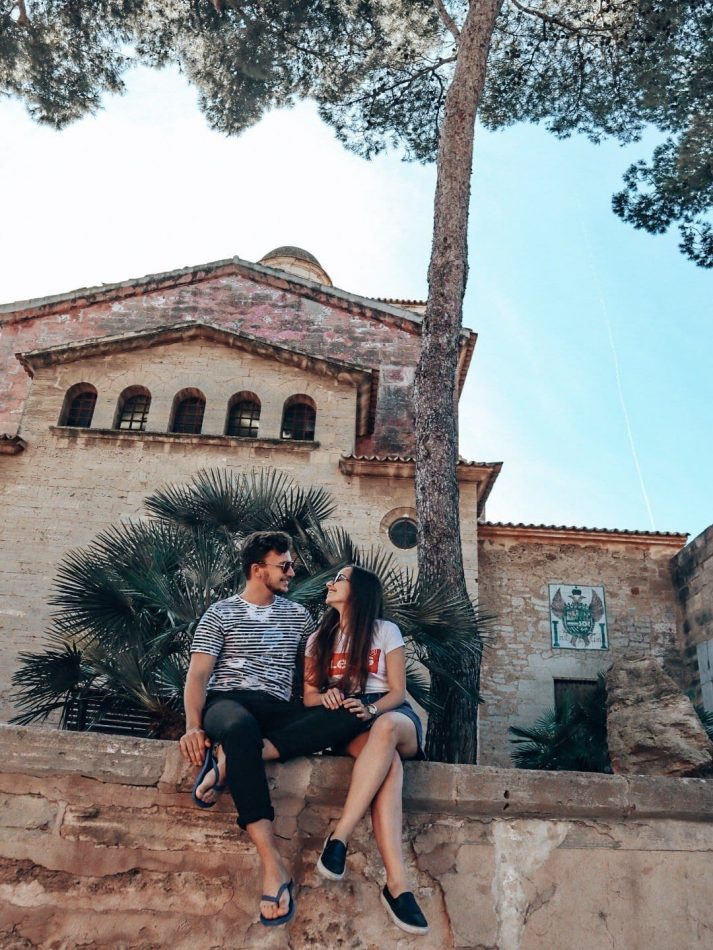 Platja d'Alcúdia
Not only Alcudia has a beautiful Old Town, it also offers lots of beautiful beaches to visit. Beautiful and well kept beach, nice shallow walk into the water, and plenty of shops around to suit all budgets and tastes! Well worth a visit.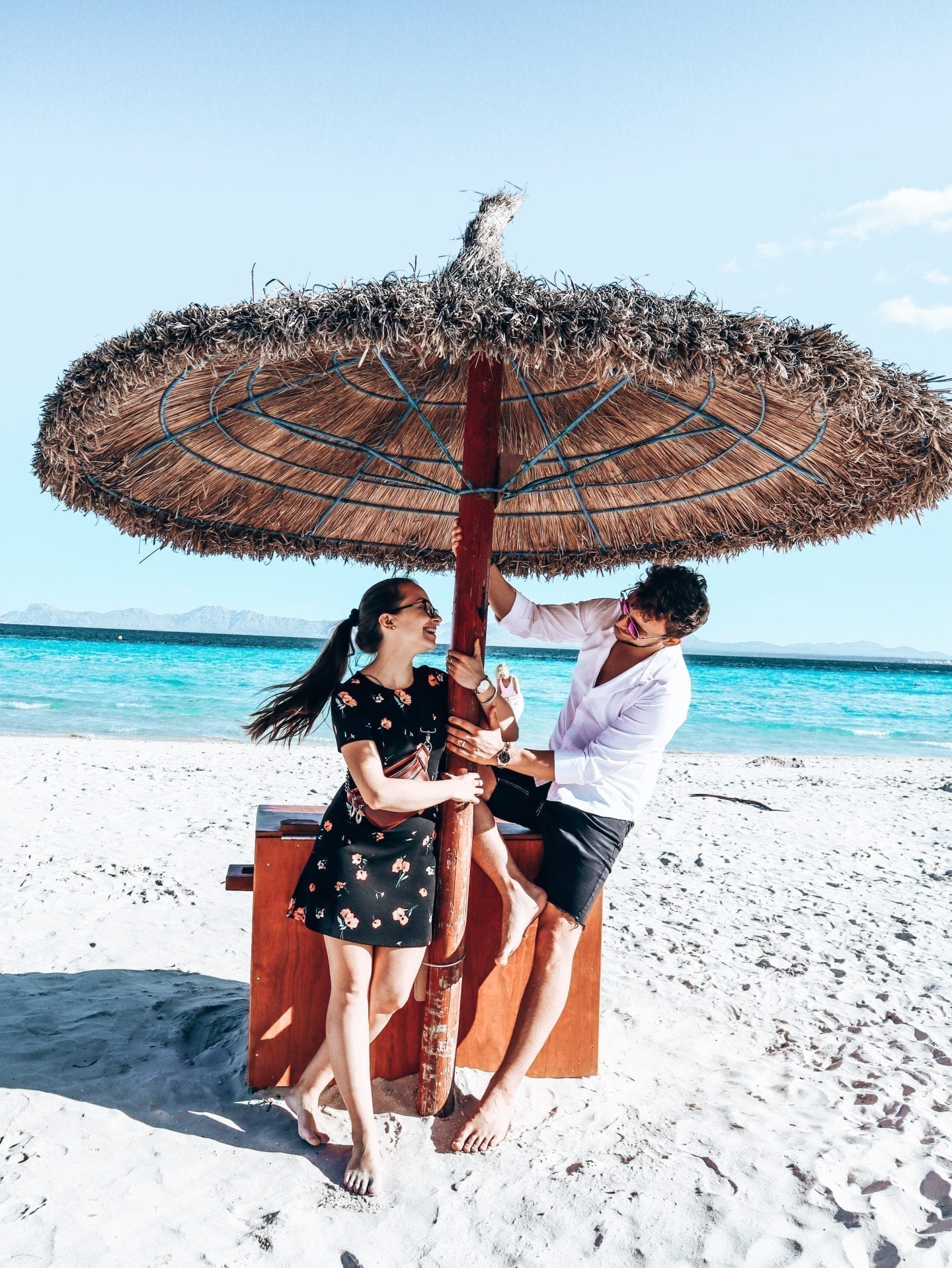 Cap de Formentor + Lighthouse of Cap de Formentor
Incredible experience! One of the the most picturesque locations I have ever seen… wow!
The road is bit challenging, but it is totally worth it. You can go all the way up with a car. However, there is not plenty parking spots… but we were lucky 🙂 The view is just amazing. Not so much stuff to do there, but it's something definitely worth seeing.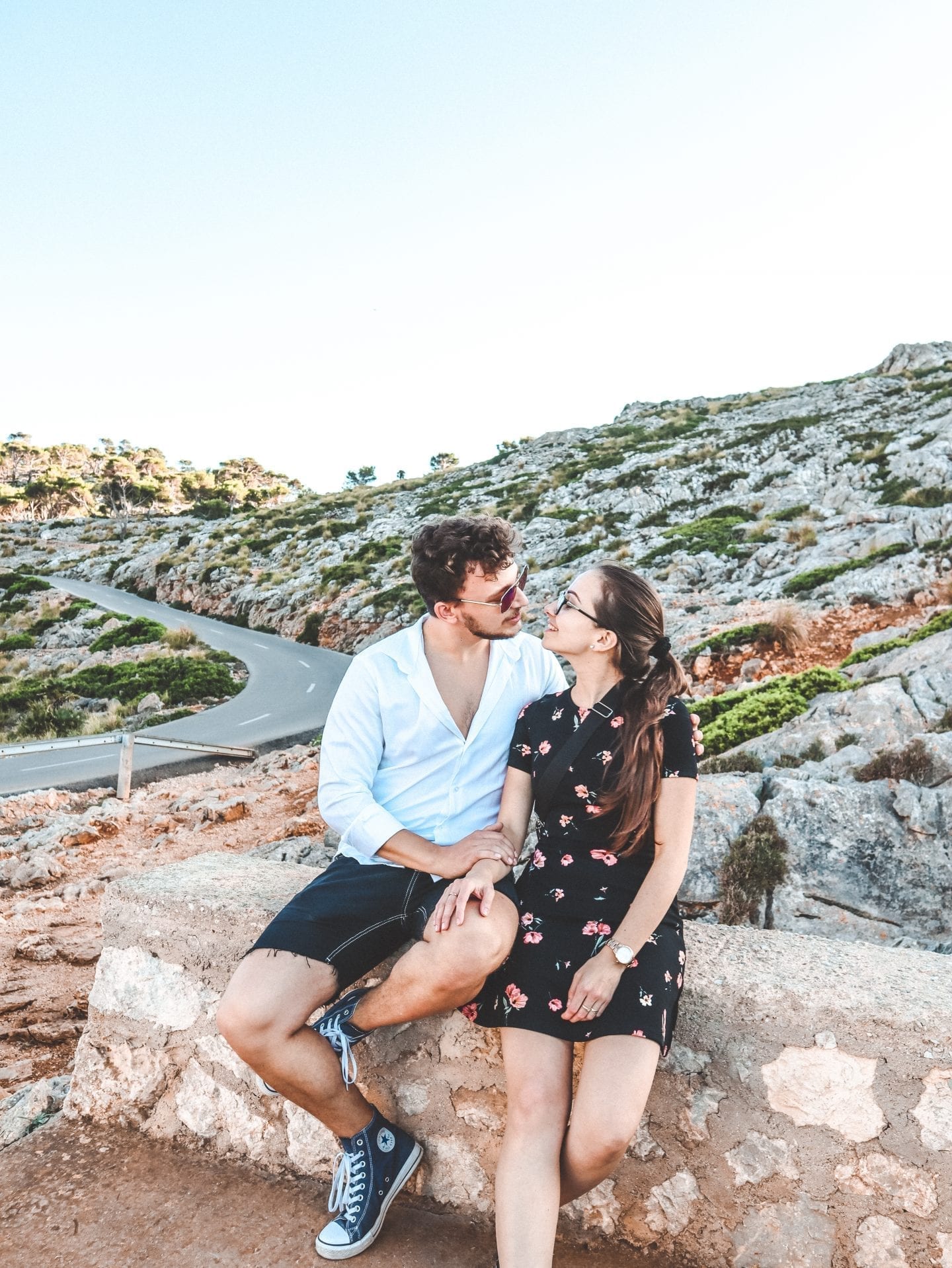 Day 2 – The Perfect Trips
The aim of this day was exact. We wanted to move from the North to the South. On our way, we stoped at these beautiful places and we added to our Mallorca in 3 days itinerary these places:
Torrent de Pareis
The Torrent de Pareis is a Unesco world heritage site. It is one of the most scenic and well known day walk in Mallorca.
We were about to go there but we realized that it could take us the whole day and we also wanted to see some other places. Equally, we have read that the canyon could be already flooded, so we decided not to go. However, if you happen to visit Mallorca during the main season, this place should be on your list.
Sóller
If you also love wandering around corner streets, I have another historical city tip for you! This time you have to drive about 35 minutes west from Palma. Another city I love!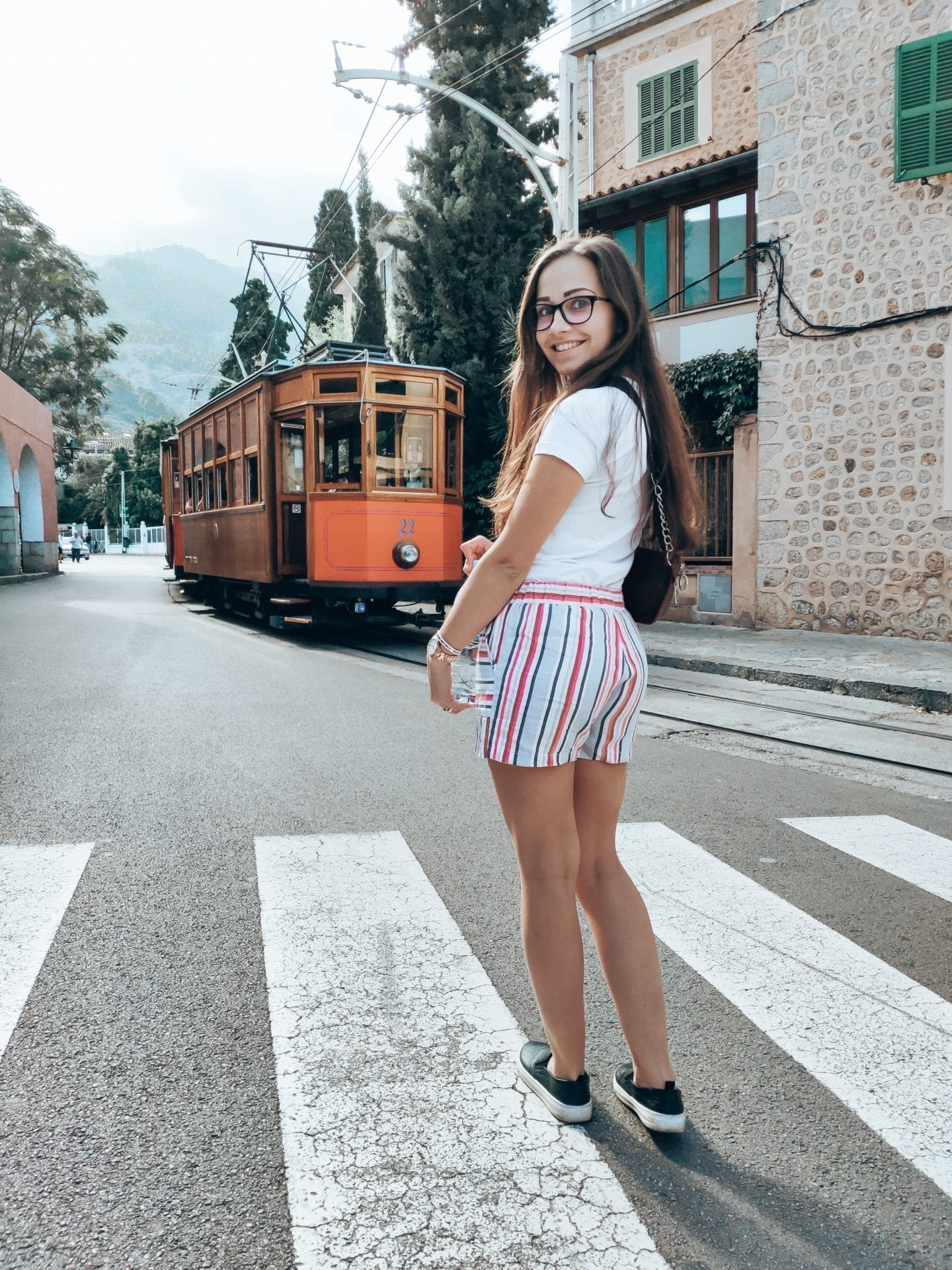 Ferrocarril de Sóller
A company which runs more then 100 years, offers rides in old-school & cosy trams and trains.
A Tram
– one of the biggest attractions in Mallorca
– it goes from the Sóller city center to the Puerto de Sóller and back
– the duration is app. 30 minutes
– the ticket is bought at the tram in cash only
– when I can experience it?
A Train from Palma de Mallorca > Sóller > Puerto de Sóller and back
– a train from Palma de Mallorca > Sóller
– a tram from Sóller > Puerto de Sóller and back
– 1 journey is app. 2 hours
– the ticket can be bought at Palma de Mallorca station
– this combination ticket costs 32€
– when I can experience it?
Valldemossa
Pretty rural town in the mountains of west Mallorca with about 2,000 inhabitants is a #mustsee. Its ancient blonde stone houses contrast vividly against the surrounding of green forests around and blue sky above. This idyllic city is only about 20 minutes drive from Palma.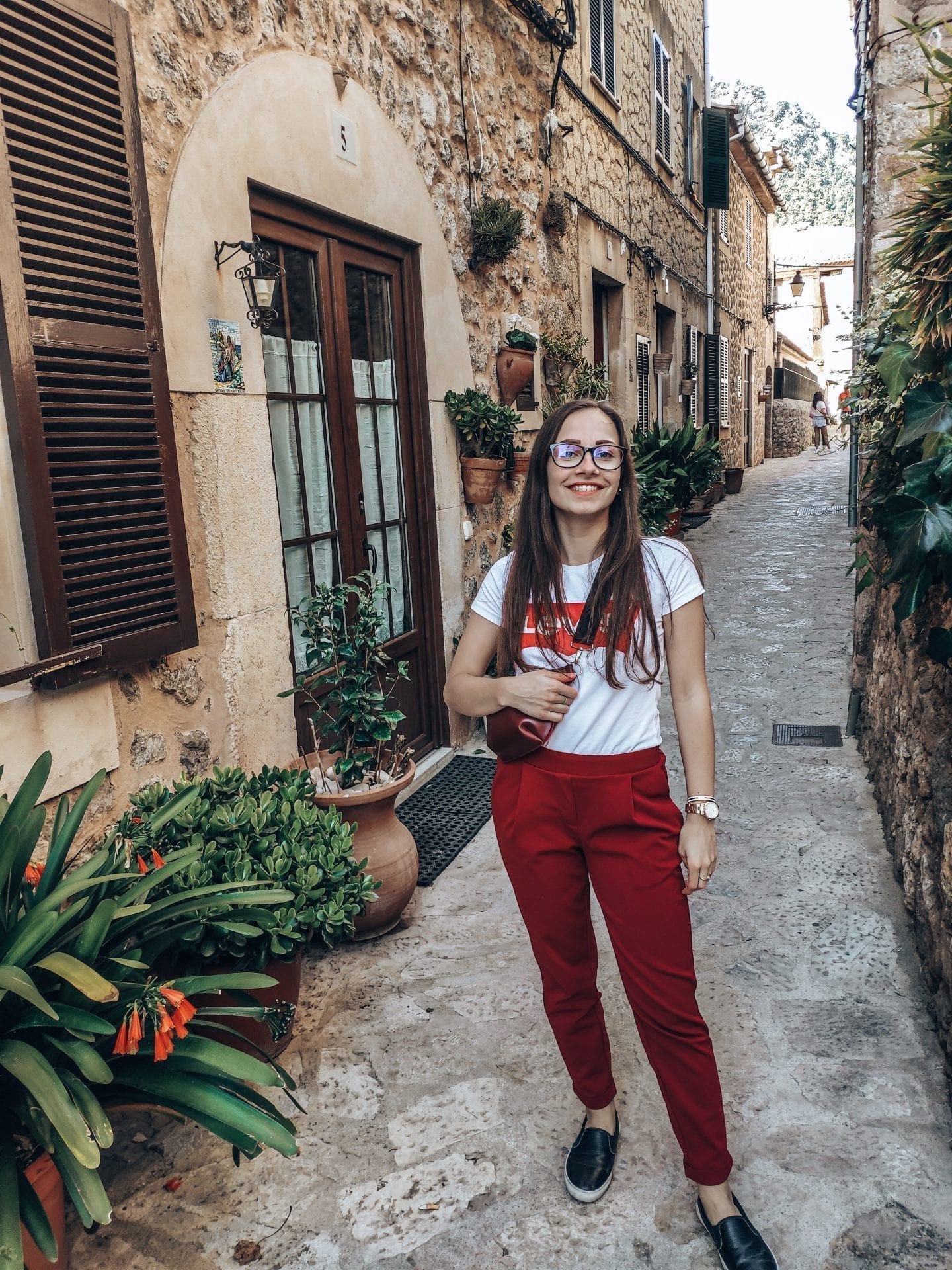 ➳ Also read: Two days in Salzburg – Itinerary
Day 3 – Palma de Mallorca
Last, but no least, we saved the capital for the end! In one day only, we saw:
Plaza Mayor
An awesome place to with all kinds of shopping outlets around. Nice square, however it is full of tourists. Architecturally the Plaza Mayor in Palma is very attractive. The building is beautiful.
Palma Cathedral
In other words, the dominant of the city, which is beautiful during the day and night as well. The atmosphere is gorgeous here. In the evening, the cathedral is shining nicely, so it is worthy a visit during both, a day and night. The entrance is free before and during the mass. It's a #mustsee.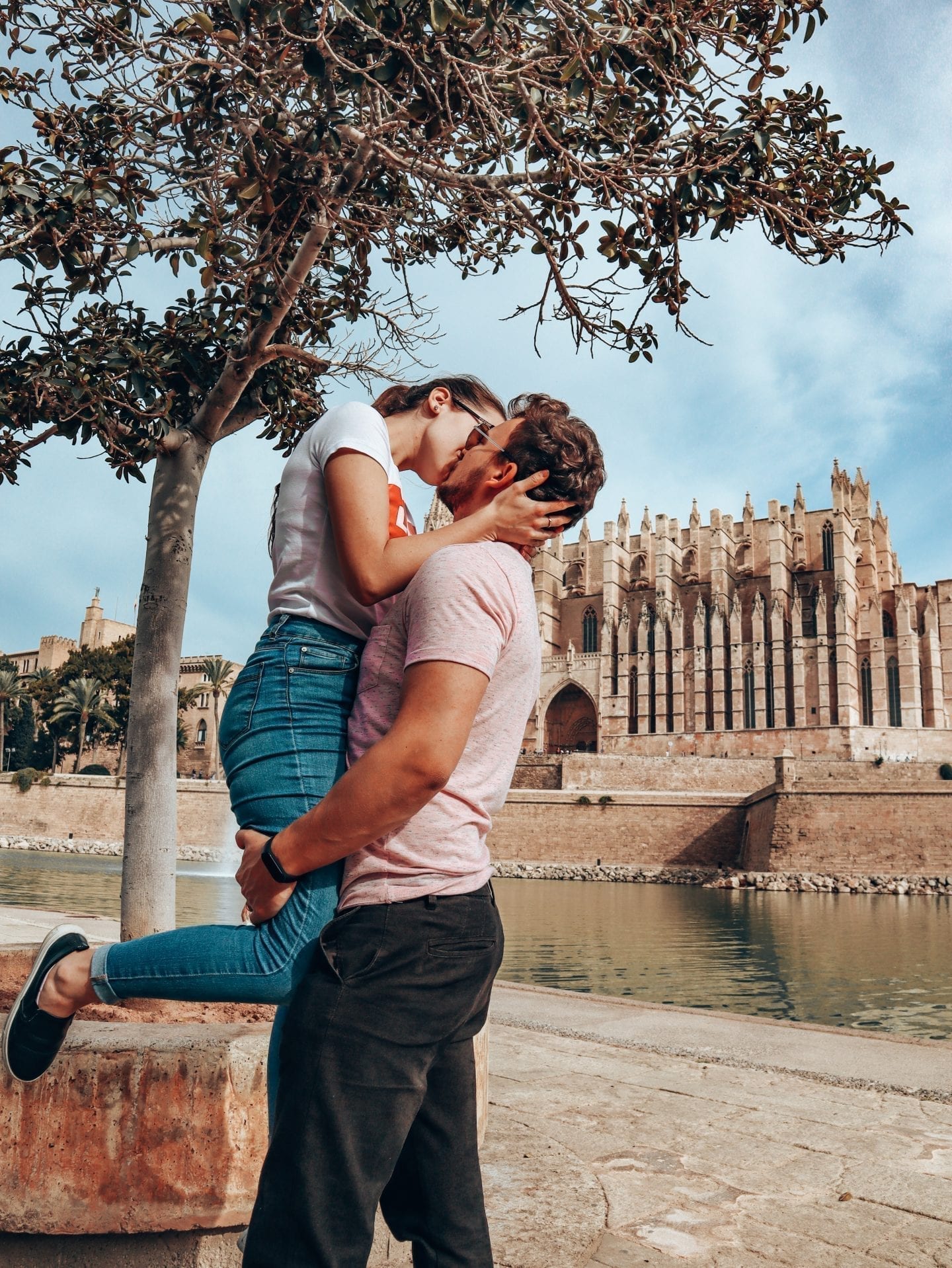 Castel de Bellver
Clean and well organized, admission fee is reasonable (4 euros per adult, 2 euros per 14-18y, free for <14y). It's really easy to get there by bus, as well as by a car. If you wanna go up, you can also go by walk (504 stairs). The views are amazing.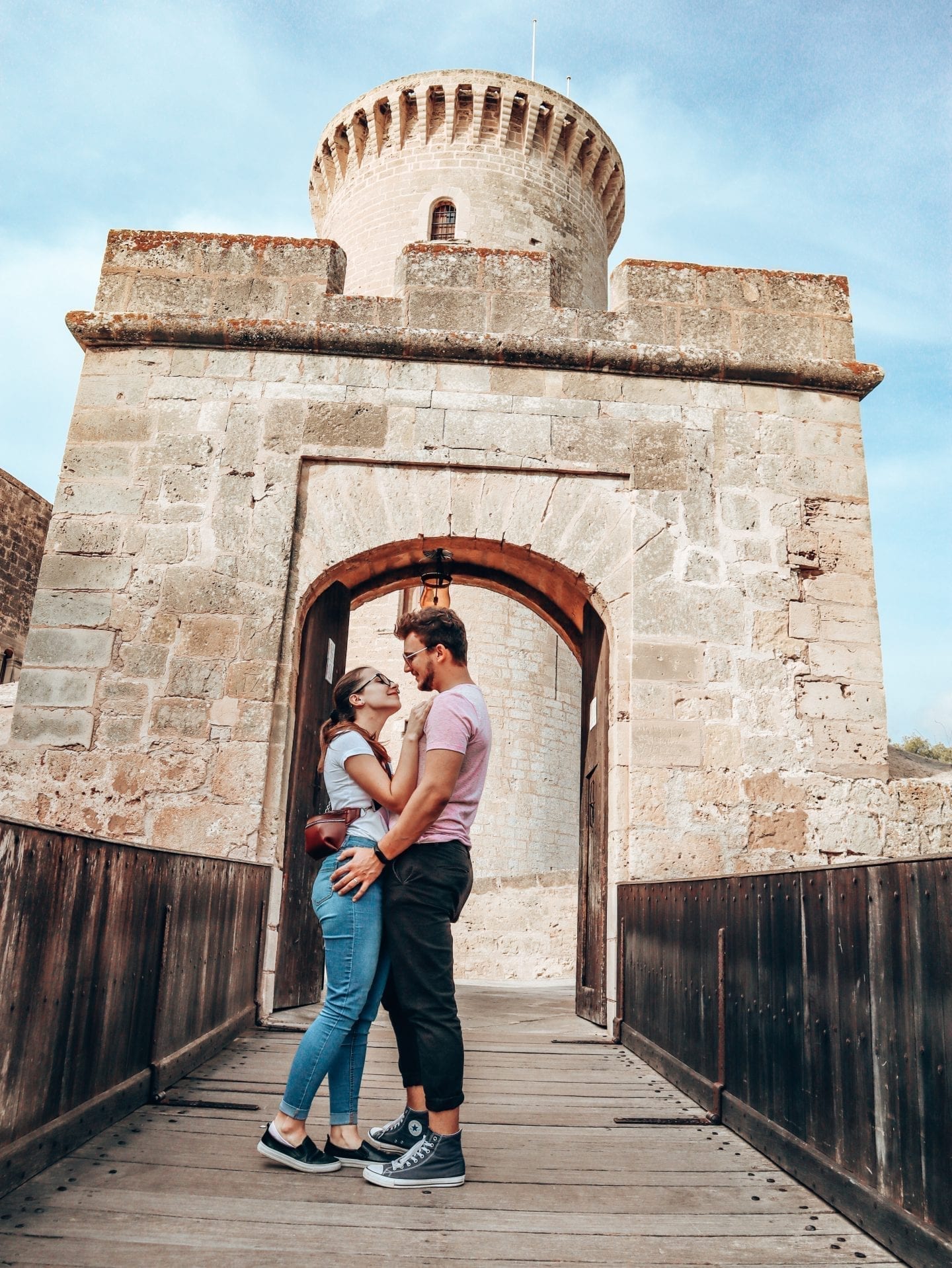 Royal Palace of La Almudania
This is actually next to the cathedral and entrance fee is 7€ per adult. However, I have heard, all Europeans have a free entry at 5pm. The free entry possibility is only valid in summer.
Beach or Historical Centre?
I have to admit, that while trying to find a parking spot, we drove about 45 minutes around Palma. We managed to see both, beaches and the historic center. I would say that it's up to you what you decide to visit. If you love to relax at a beach, go for it. However, if you love corner streets, don't hesitate to get lost in there.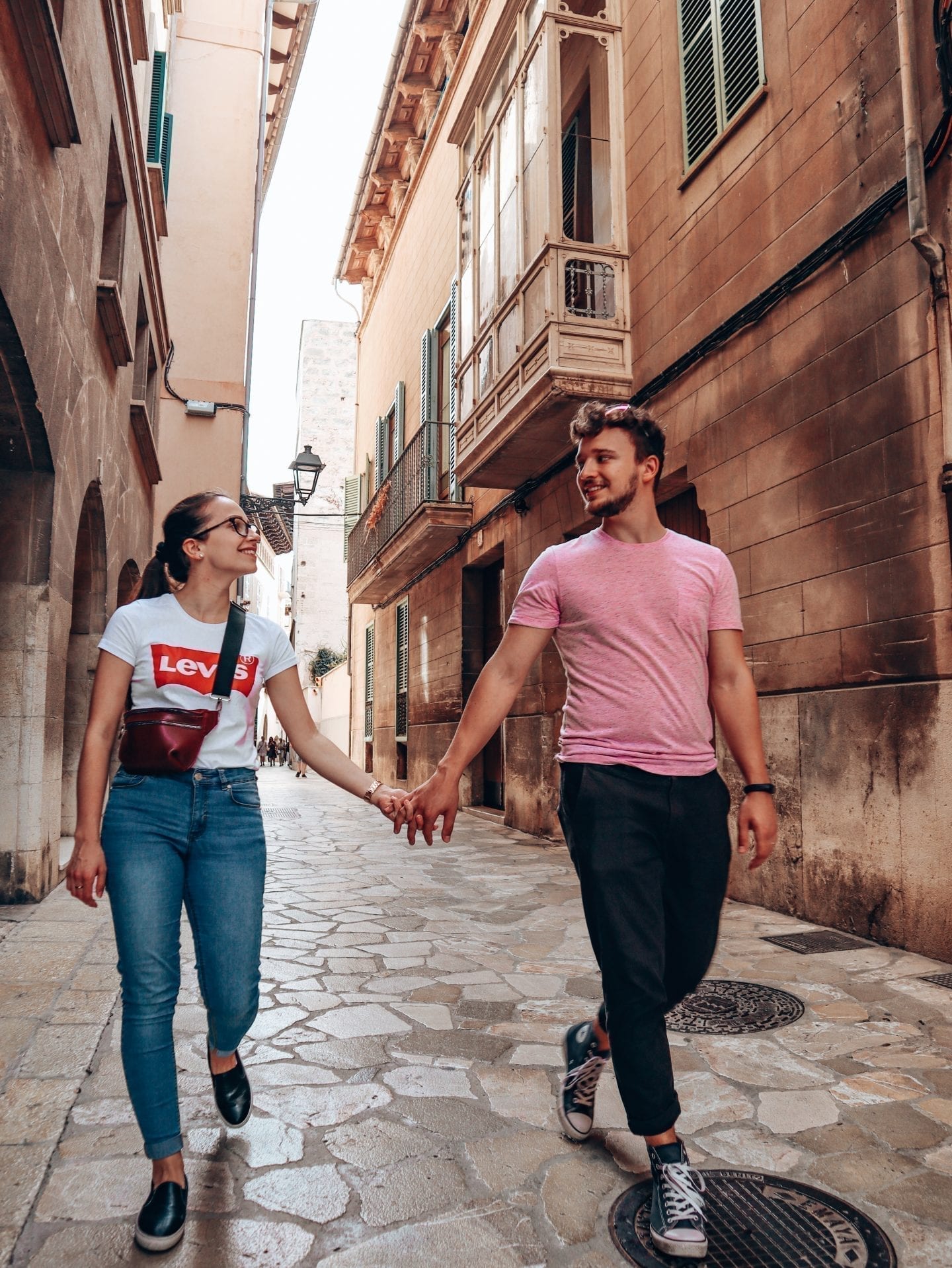 Where to stay in Mallorca
Choosing accommodation mostly depends on your standards. If you happen to travel low-cost, good for you. We also do. However, once in a blue moon, e.g. out of season, we throw caution to the wind and we book something luxurious! This time, the first night we stayed at the North, and the second, we moved down to Palmanova. What a good choice! We were on cloud nine with both of our options. Here they are:
Seaclub Mediterranean Resort
We had a wonderful stay at SeaClub Resort. Our apartment was very spacious and the bed was really comfy, too. The complex is large with plenty of pools, sun-loungers and facilities all around. Would recommend for a summer stay for sure!
Hotel Gabarda & Gil
Lovely great hotel with the friendly staff! It has ideal location, about 8 mins from beachfront. The breakfast for 3 euros are cooked freshly for you. Rooms are modestly designed, but you find all you need.
This is our Mallorca in 3 days Itinerary. Hopefully it will help you plan yours 🙂