We spent two days exploring the city of fashion, Milan. So from coffees to walks and sightseeing, here's our list of top 6 things you must see in Milan in one day. The thing is, that you could perfectly manage to see all of the mentioned things in one day, but as we were enjoying the walks and atmosphere, we divided what we wanted to see into two days. Equally, we spent a couple of hours in a cosy coffee shop.
Anyway, if you are in Milan, jump to:
Milan Cathedral
Also known as the fourth largest church in the world stands in the middle of the Carlo Maria Street. The views are so gorgeous here! There are lots of exists from the metro stations and while exiting any of them, the views you get to see are marvelous! Undoubtedly, this place is a must see in Milan.
This church is dedicated to St Mary of the Nativity and the cathedral took nearly 6 centuries to complete. The original building was built in 1386 and it has been finished in 1965 – but there are still some parts being renovated. If you think on visiting the cathedral from inside, read useful information about entries and costs, here.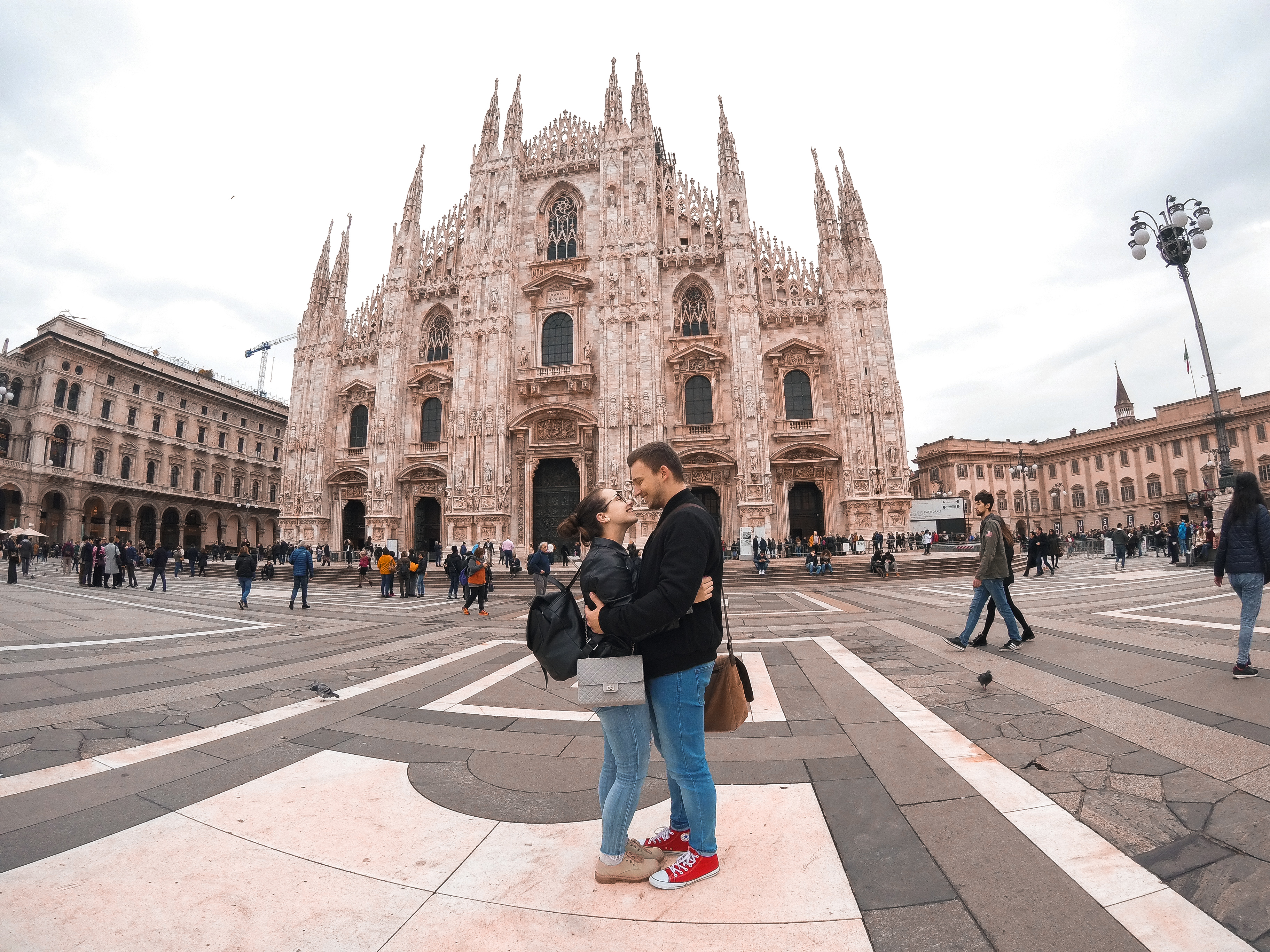 ➳ Also read: Two days in Salzburg Itinerary
Galleria Vittorio Emanuele 
This place definitely belongs to one of the most beautiful shopping centres I have ever seen and also to the largest ones I have ever been to! Galleria Vittori Emanuele is the oldest active mall and a major landmark in Italy. It was built and designed in the end of 19th century. The Galleria is often nicknamed il salotto di Milano (Milan's drawing room). The reason why it is called that way is its importance as a common Milanese meeting and dining place, too. Furthermore, shops as Prada, Versace, as well as luxurious restaurants, cafés, bars and hotels can be found there or around. Equally, the interior panorama is hilarious! You hardly get to see such an elegant shopping centre anywhere else. Moreover, if you are a fashion lover or a shopaholic, this place is definitely something for you!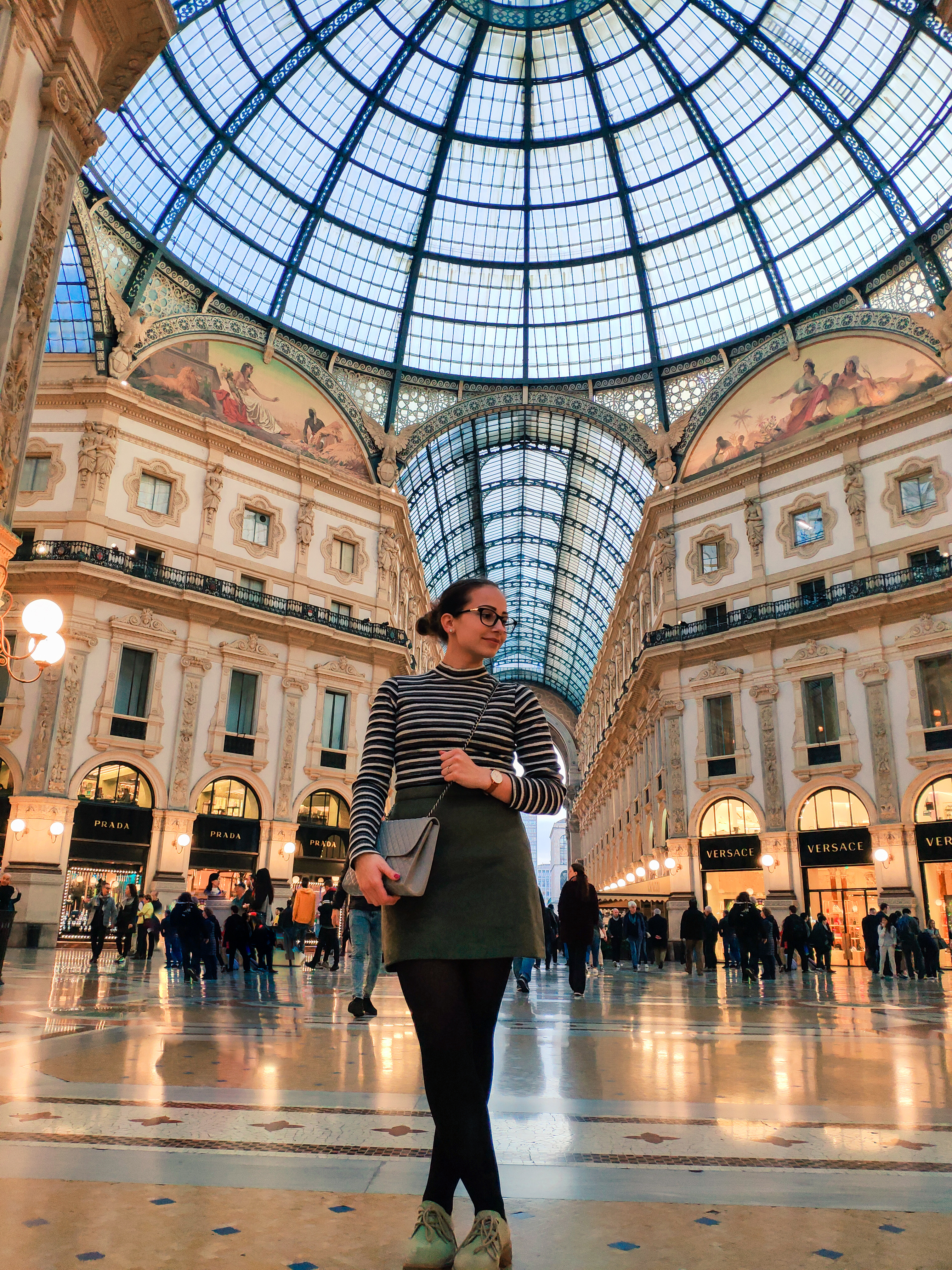 Navigli
The Navigli is a system of interconnected canals around Milan, Italy. There are about 5 different canals. We recommend you to go there for a romantic walk or for a take away coffee. Although we were there early in the morning, the scenery and views were romantic anyway. We so enjoyed the time we spent together. To enjoy the situation even more, we suggest you to visit such a place in the evening. There are many shining lights hanging from the balconies which make the romance ever higher! All lovers must see the canals in Milan. Go for a walk and tell your other half how much you love them 🙂
Arco Della Pace
Another must see in Milan! Its origins go back to the far history. Porta Sempione is the city gate of Milan. The gate is marked by a landmark triumphal arch called Arco della Pace. The area surrounding Arc of Peace is a prominent historic district of Milan. Moreover, lots of Milanese bars, pubs, restaurants, and discos can be found around.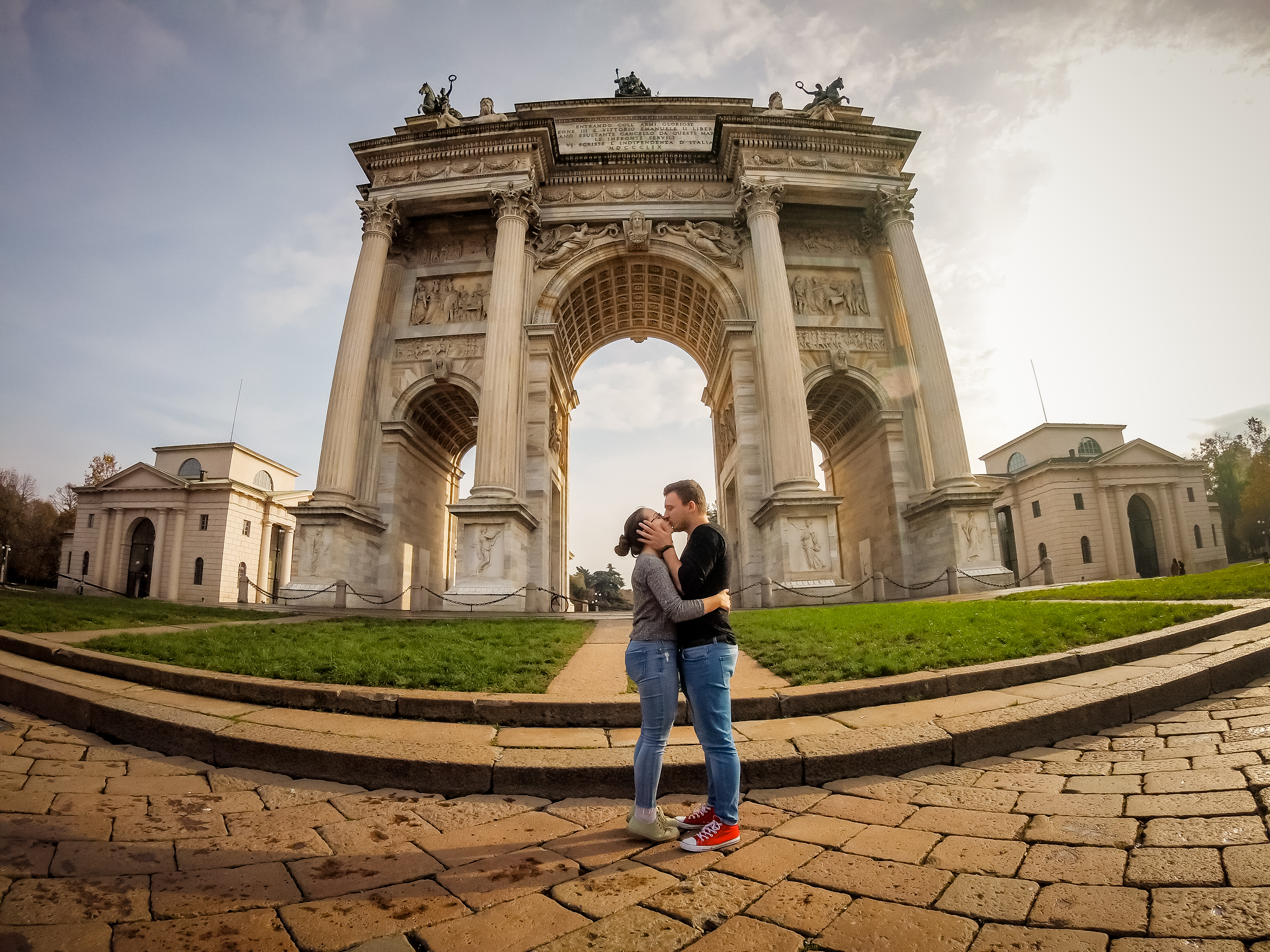 Sforza Castle
The castle was built in the 15th century.  It was constructed to defence the city, originally. The castle was extensively rebuilt in 1905. Nowadays, it houses several of the city's museums and art collections. The most prominent exhibits which can be found there are, for example the manuscript of Leonardo da Vinci – Codex Trivulzianus or the marble statue of Michelangelo. Furthermore, there is a gorgeous fountain in front of the castle.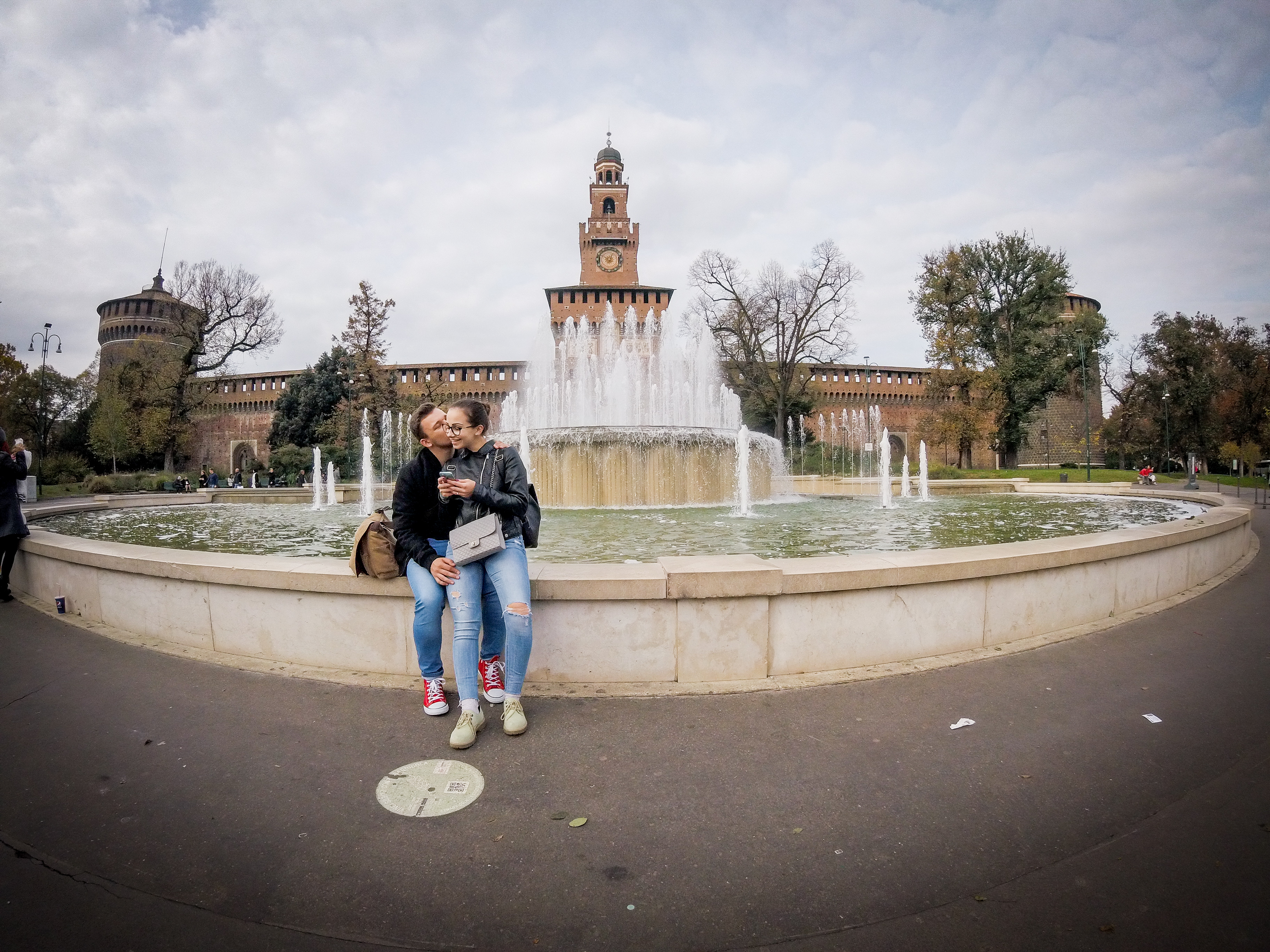 Hygge
Ciao coffee lovers! Shabbily appealing interior, pleasant staff, 100% perfect espresso & cappuccino – that's what make you come again! The cakes looked very inviting, too. Firstly, we were sitting by the window but as we were very tired from walking thousands of steps that day, we spent there couple of hours just sitting and talking to each other! Later, we changed our table and we got to sit next to the wall which had a worldwide map on! I really loved the view. This was exactly the kind of coffee shop I am searching for on our trips! Would stay here the whole day 🙂 One of the members of the staff came and offered a cake for free! This was hilarious! To sum up, prices are friendly, too! You get a shot of espresso for 1.10€ only! What a deal!
Where to stay in Milan
The city is full of plenty of luxurious, mid-budget and budget places to stay. If you're looking for something cheap and fancy, we definitely recommend apartments or hostels. However, if you are more about the perfect luxury trip, then a 4* or 5* hotels might be the best options for you. For further decision, check the latest prices here.