If you only have 24 hours in the Austrian capital, here's our 1 Day Vienna Itinerary to help you plan your route efficiently.
Getting around Vienna
When heading to Vienna don't forget to grab yourself a Vienna City Card for free travel on public transport, discounts at museums, tourist attractions, and much more.
You can purchase one online or through one of the Tourist Information Centres in the city. You can also get it in your hotel or you may download Vienna City Card App.
The Vienna CARD is the official tourist destination card helping you get to know and experience the best Vienna has to offer.
There are various options starting from 24 to 72 hours City Card. One child up to the age of 15 travels free with each Vienna City Card holder. You can get a 24h card for 17€, 48h card for 25€ and 72h card for 29€. For more information visit My Vienna City Card.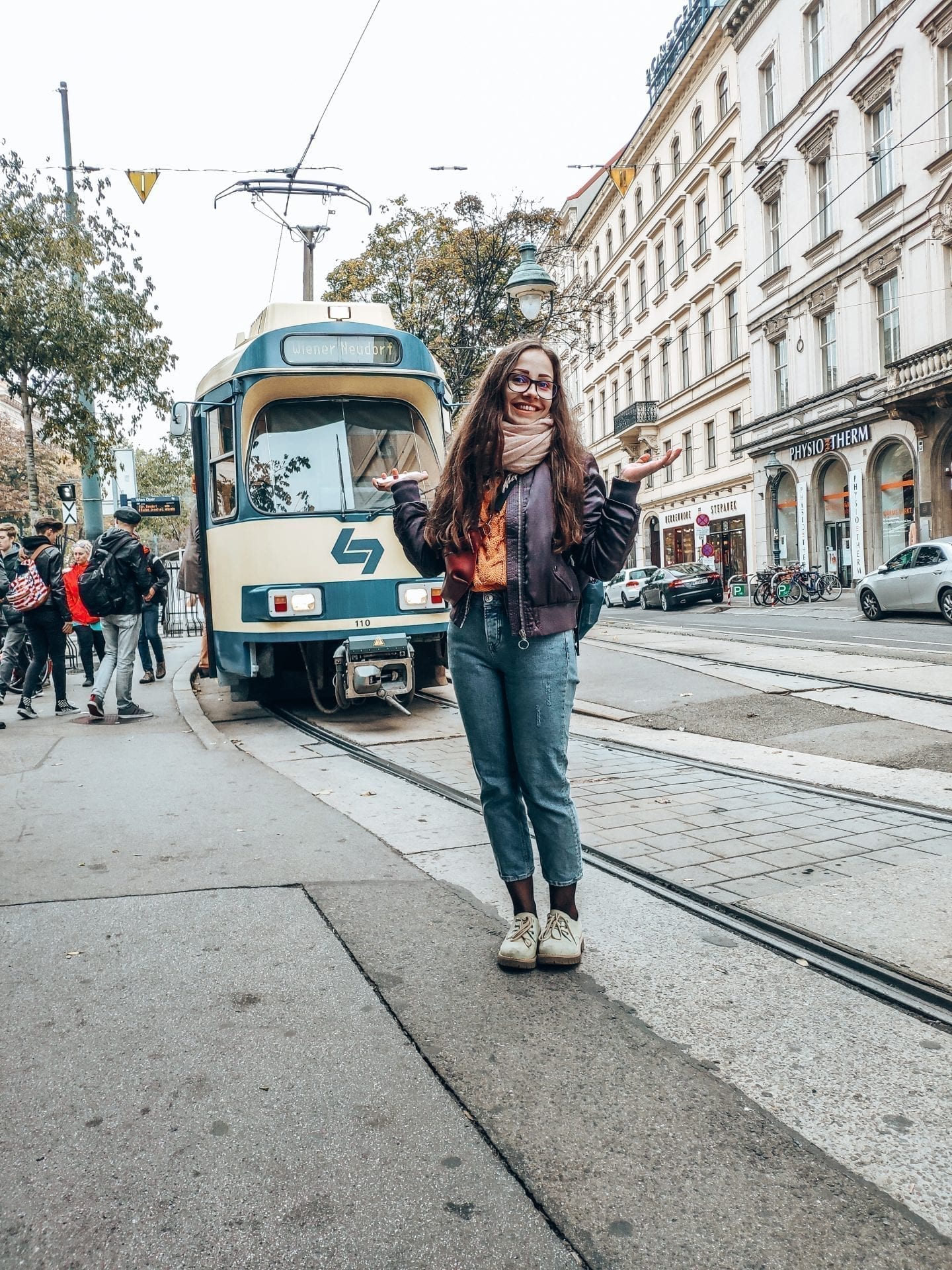 1 Day in Vienna Itinerary – Where to go in Vienna?
Jump to:
Stephensplatz – St. Stephen's Cathedral
Karlsplatz – Karlskirche
Naschmarkt
Schonbrunn Palace
Museumsquartier
Prater Amusement Park
Hundertwasser House
➳ Also find out What to do in Milan in 1 Day
St. Stephen's Cathedral
One of the most famous and recognisable sights of Vienna, St. Stephen's Cathedral is most commonly known for its great diversity, its history as well as of its works of art. St. Stephen's Cathedral happens to be one of the tallest churches in the world.
There is the possibility to take part in a public cathedral tour, which is offered in German and English. Prices differ depending on what you decide to see. For more information about the price and opening hours please click here.
Whereas the cathedral is located in the heart of Vienna, its location gives you perfect opportunity for shopping, wining and dining around.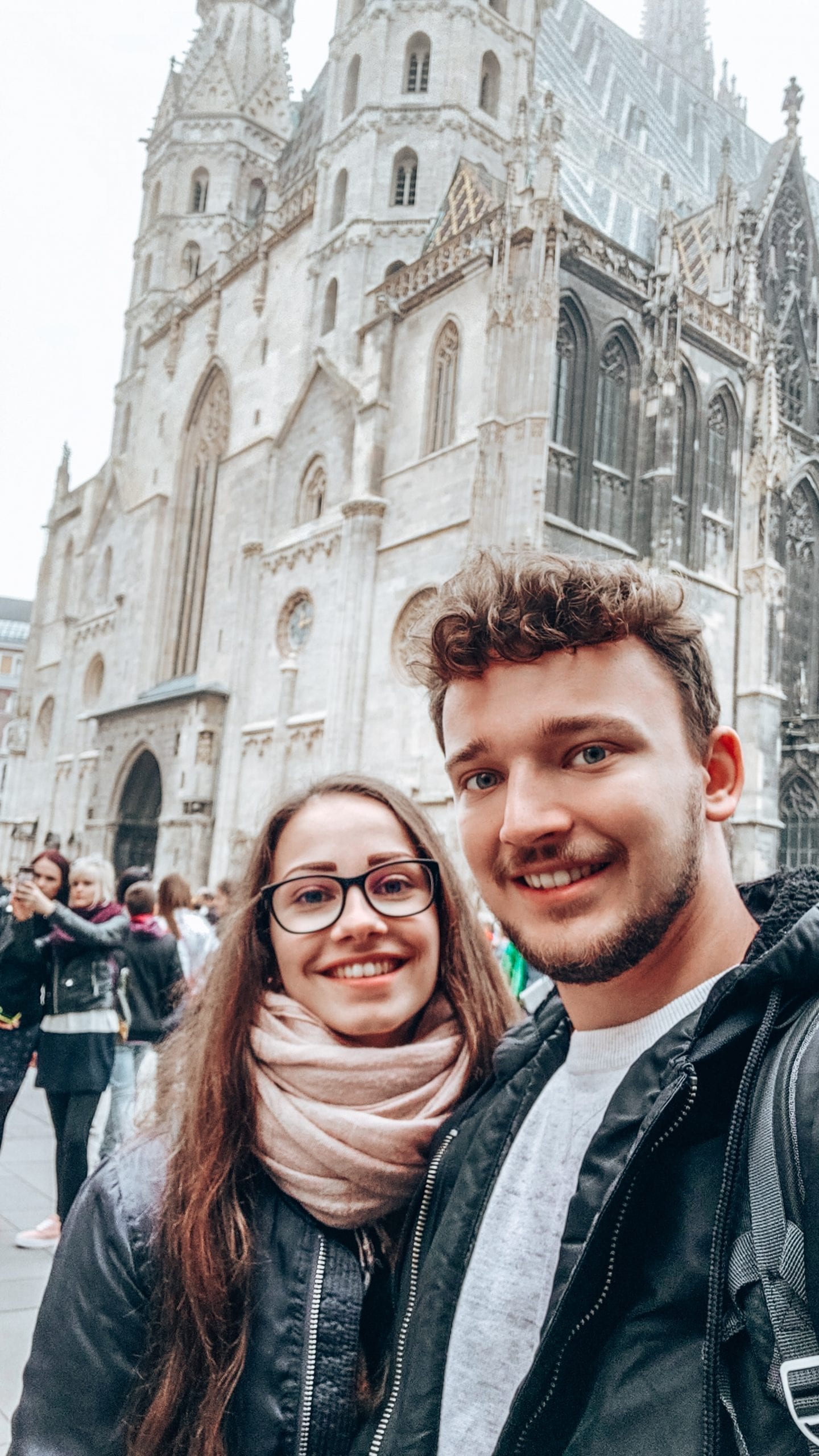 Karlskirche
Visit the Church of St. Charles, with its ecclesiastical treasures, and take the elevator to the dome to the world-famous fresco and a Panoramic View. With your Vienna Card, admission is 5€ instead of 8€. Karlskirche is open daily.
Naschmarkt
Vienna's magnificent markets are the place to go for the authentic Viennese shopping experience. It is also where the capital reveals its multicultural side: Legendary Viennese wit blends with Eastern European charm, oriental flair, and Mediterranean temperament.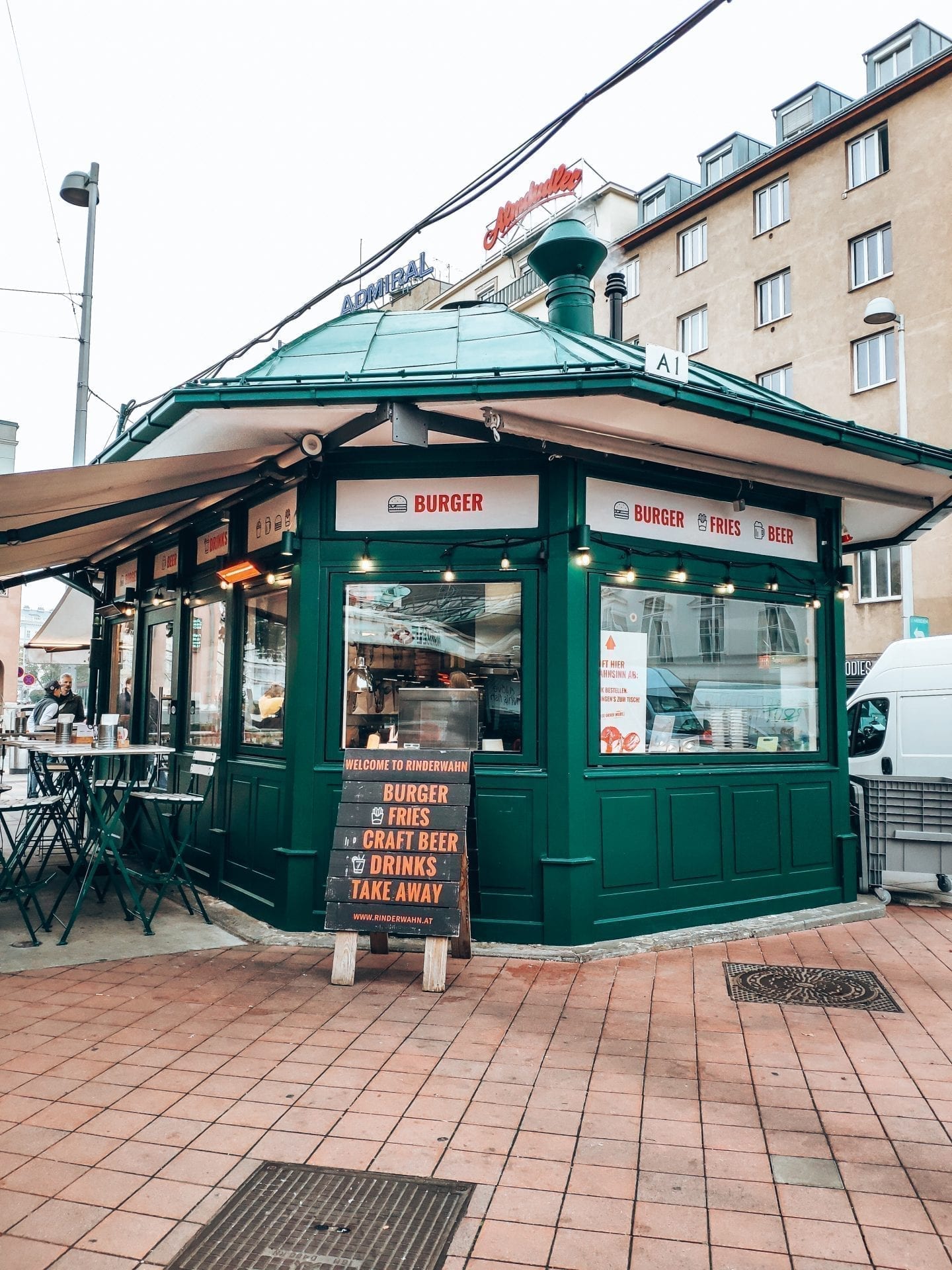 There is hardly anything you cannot get at the markets in Vienna. Vienna's largest and best-known market offers a mixture of Viennese and international specialties.
Naschmarkt is the most popular market in Vienna. If you are in Vienna for one (or more) day, you definitely should visit it! It's located right by the Secession and the Theater an der Wien.
It's opened daily from 6-23, however, it's closed on Sundays.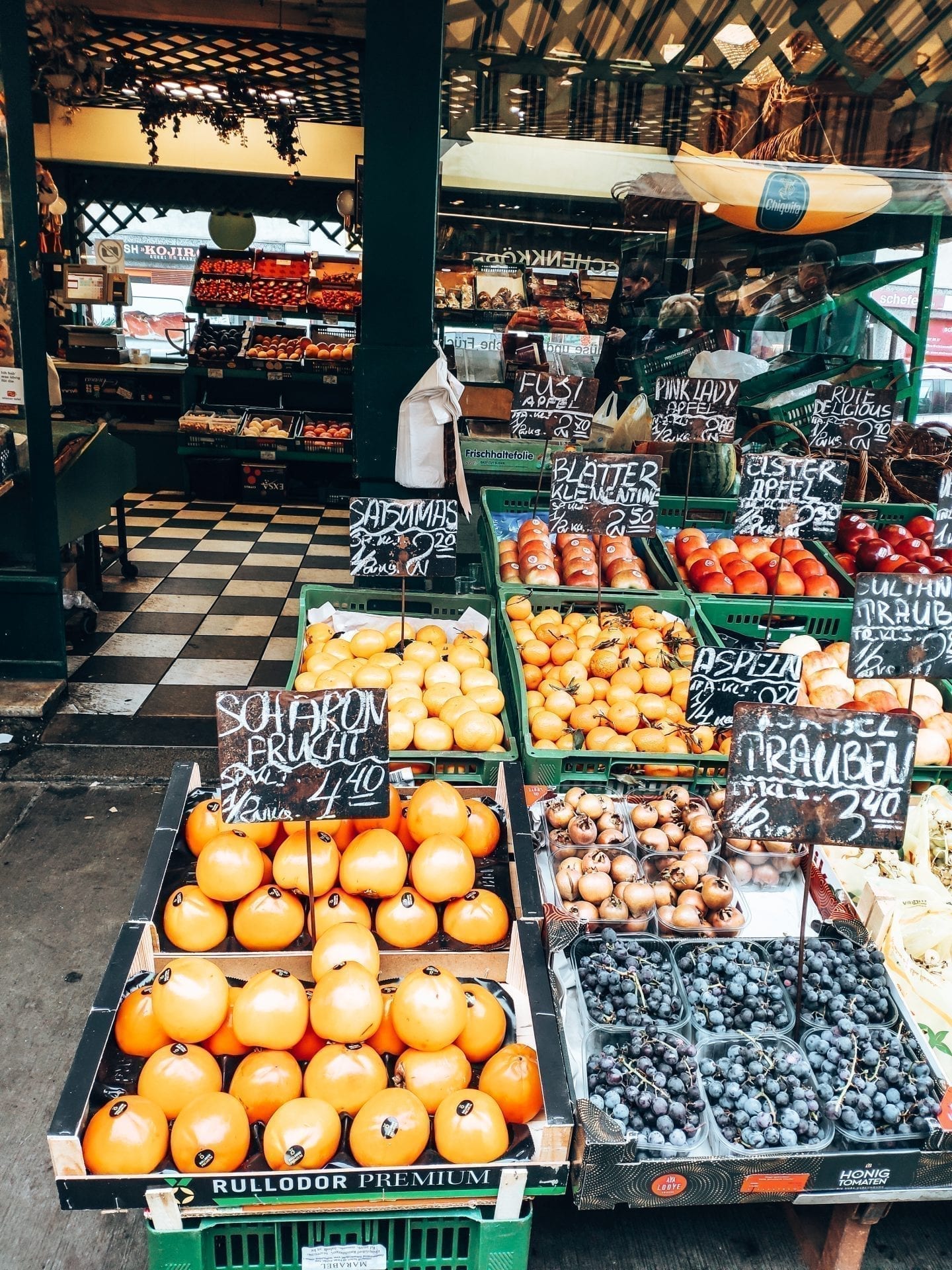 Schonbrunn Palace
Admire the magnificent summer residence of the Habsburgs. Opening time differs during the main season, but the most importantly, the palace is open daily. With your Vienna City Card, you are entitled to a 15% discount for your visit.
If you are not a 'museums person' you may have a walk in the palace gardens which are open to the public. There is a beautifully symmetrical park where tourists chill every day.
For more information, click here.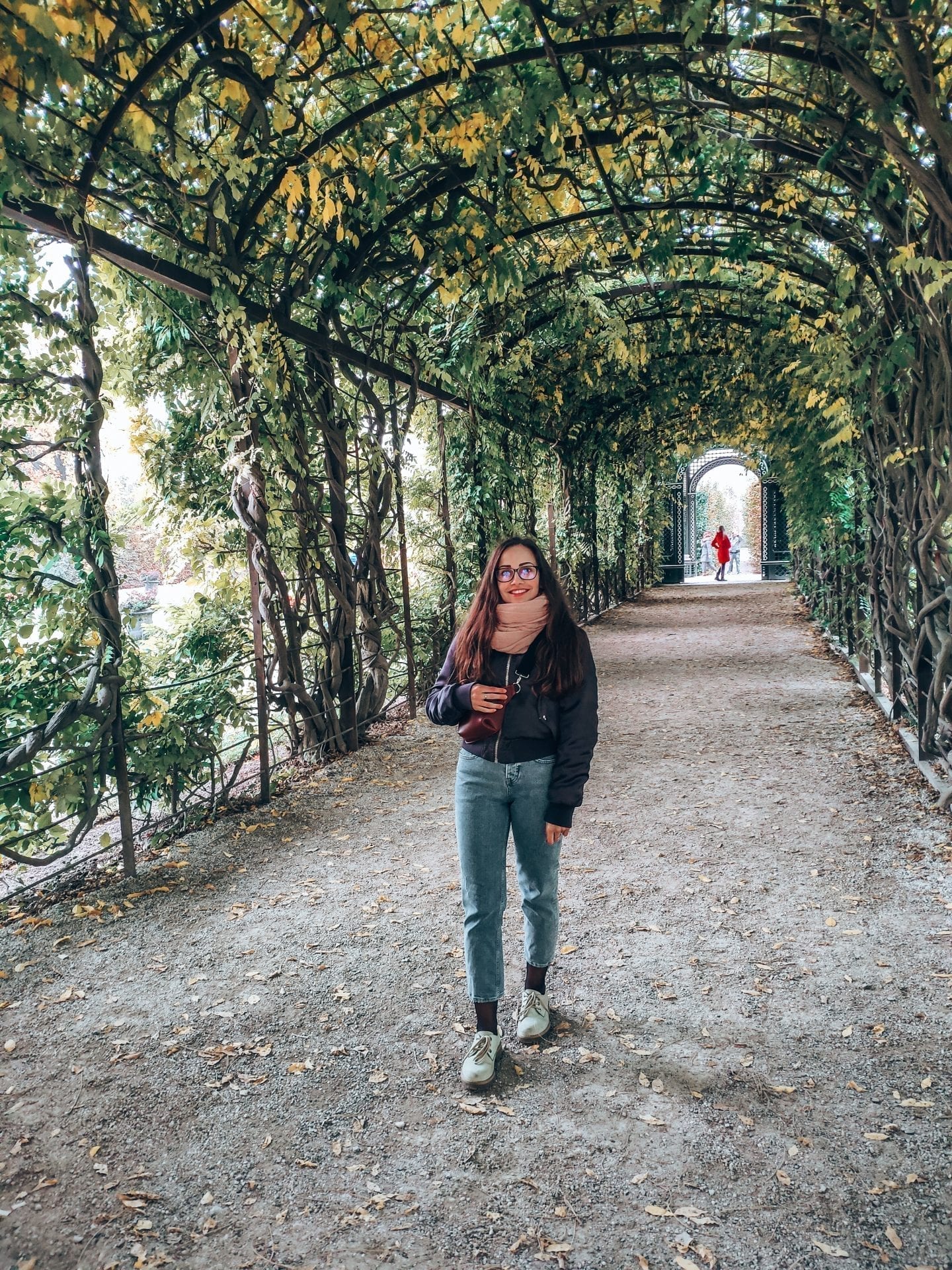 Museumsquartier
This is an art space, a creative space, and a living space in the heart of Vienna. If you are an art, architecture, music, fashion, a theater, dance, literature, design or photography lover, then don't miss it off your 1 Day Vienna Itinerary!
MuseumsQuartier Wien is one of the largest districts for contemporary art and culture in the world. It's a place of encounter. The entry is free; there are no gates and no barriers.
However, if you plan to come, you should search in advance, what you want to see as it could take a lot of time form your day.
Prater Amusement Park
In other words, this is the place where adventure and entertainment within the capital can be found. Although it's weather permitting, it's open daily.
With your Vienna City Card, you can enjoy great entertainment at a great value. Get your coupon package for free at the information desk located next to the Giant Ferris Wheel and save up to 200€.
If you want to experience Vienna from a new angle, start off at Wiener Riesenrad, the famous Giant Ferris Wheel and enjoy breathtaking views of Vienna.
Don't forget to continue at other attractions, and get lost in time… it's really easy when you have fun ☺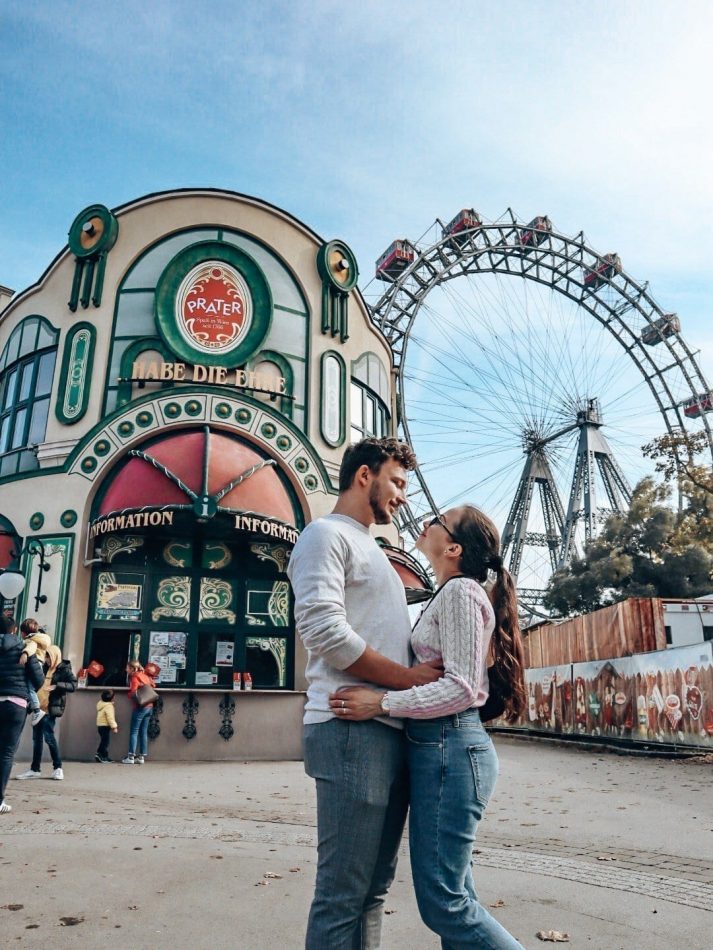 Hundertwasser House
Although you can only view the building from the outside, as people actually live inside, you should add this place to your 1 day Vienna Itinerary! 
The building was designed by the world renowned Austrian painter Friedensreich Hundertwasser. Its colorful architecture has made it famous, and there are hundreds of tourists coming every day.
However, if you want to get a close-up look at the author's unique style of architecture and view the largest collection of his works worldwide, you should definitely stop at Museum Hundertwasser. It is open daily from 10-18.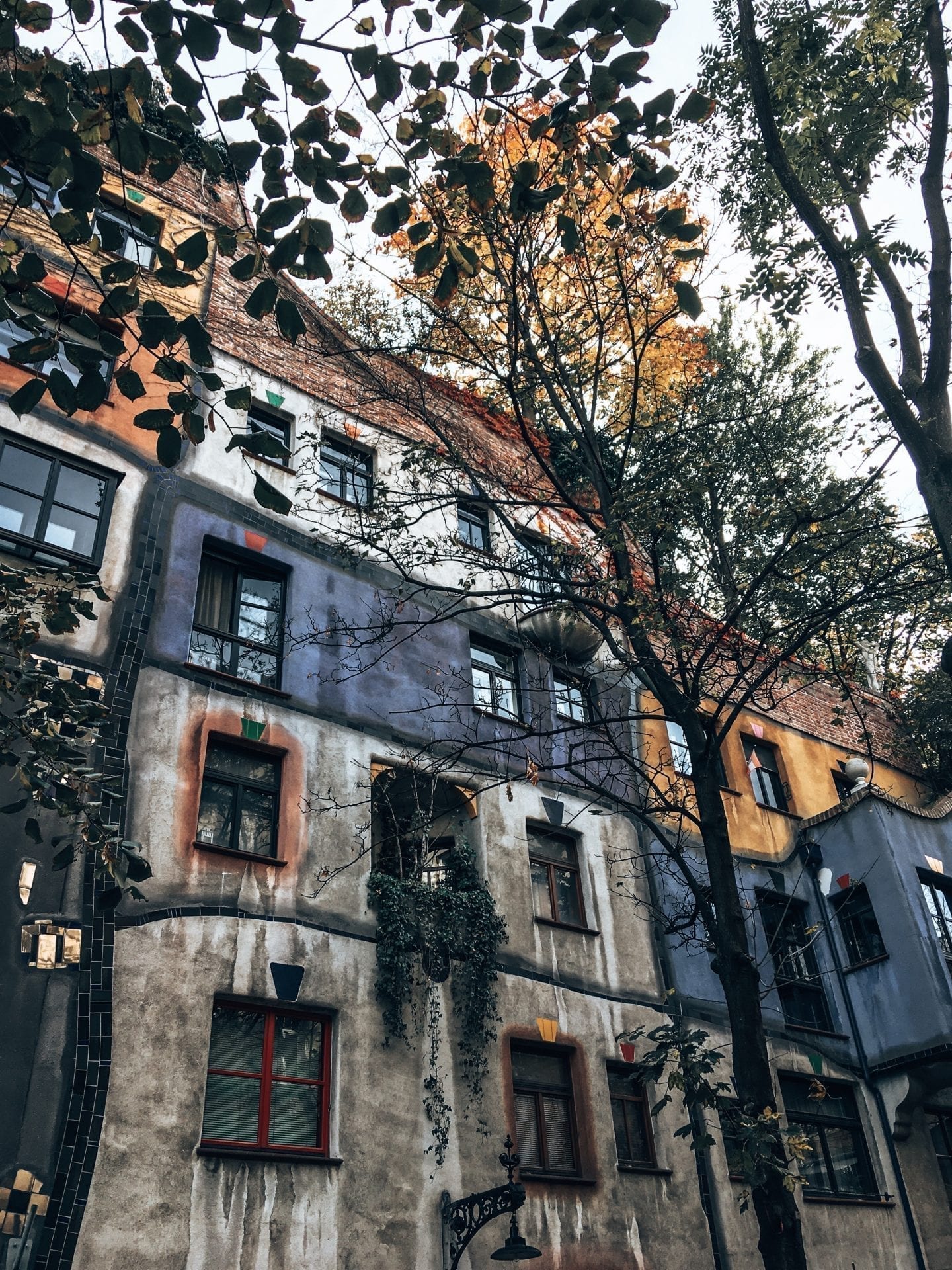 If you still have some time …
If you still have some time, we recommend you to visit:
DONAUTURM WIEN – TOP OF VIENNA
At 252 meters in height, the newly renovated Danube Tower is Vienna's tallest landmark, offering an incredible 360 degrees panorama.
The tower's rotating restaurant at a height of 170m, and the café at 160m, both delight their guests with classic and modern Austrian cuisine. Don't forget to use you Vienna City card to get a 20% discount on entry including lift to the top.
EAT LOCAL FOOD
Once you are in Vienna, you have to try their Sachertorte and a Wiener Schnitzel. To my mind, you will love both.
Where to stay in Vienna?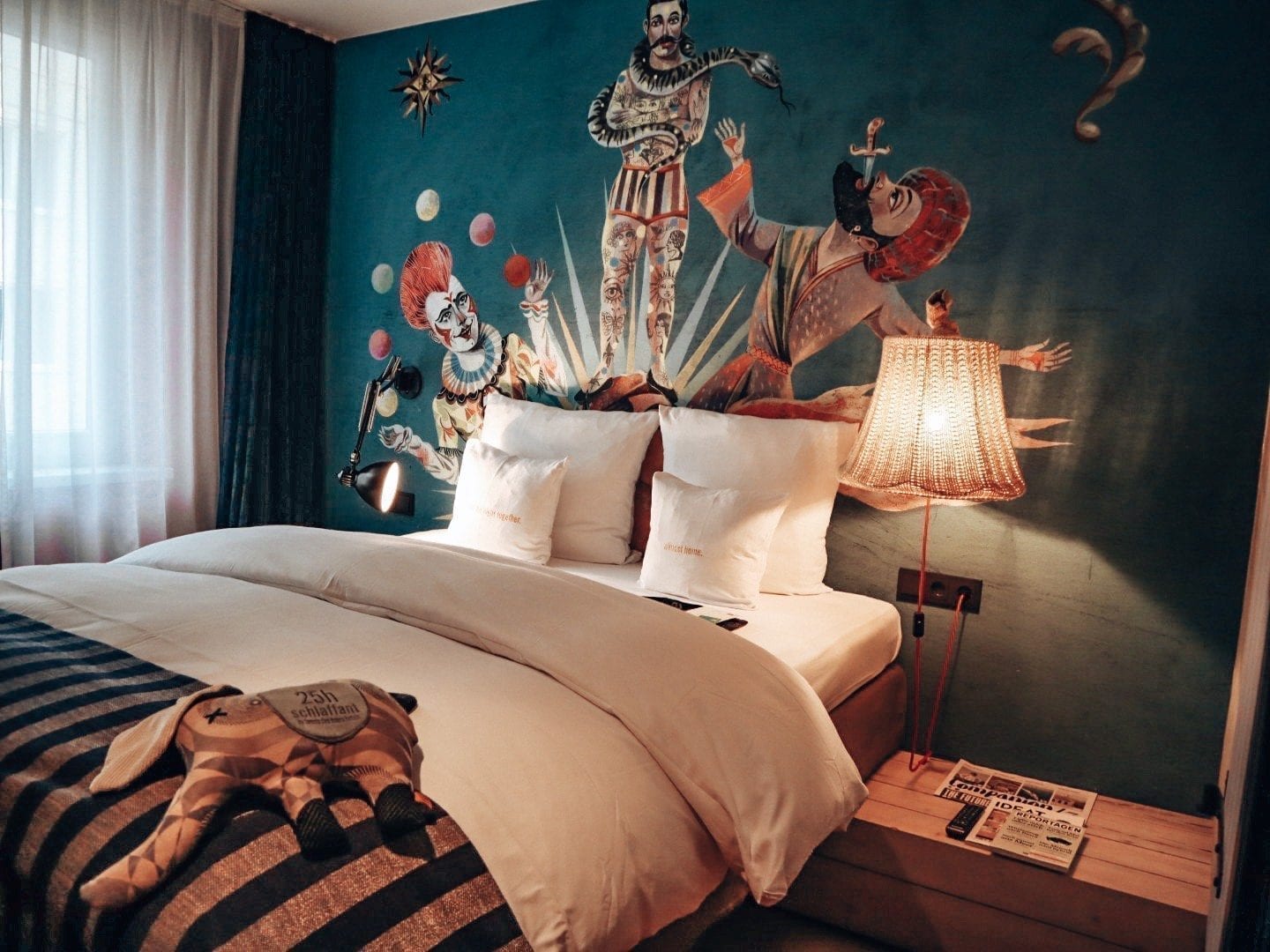 While our stay in Vienna, we stayed at 25 Hours Hotel. It is located in vibrant 7th district, surrounded by many museums. The city center is just a 10-minute walk away and the hotel is a few steps away from trams and underground lines.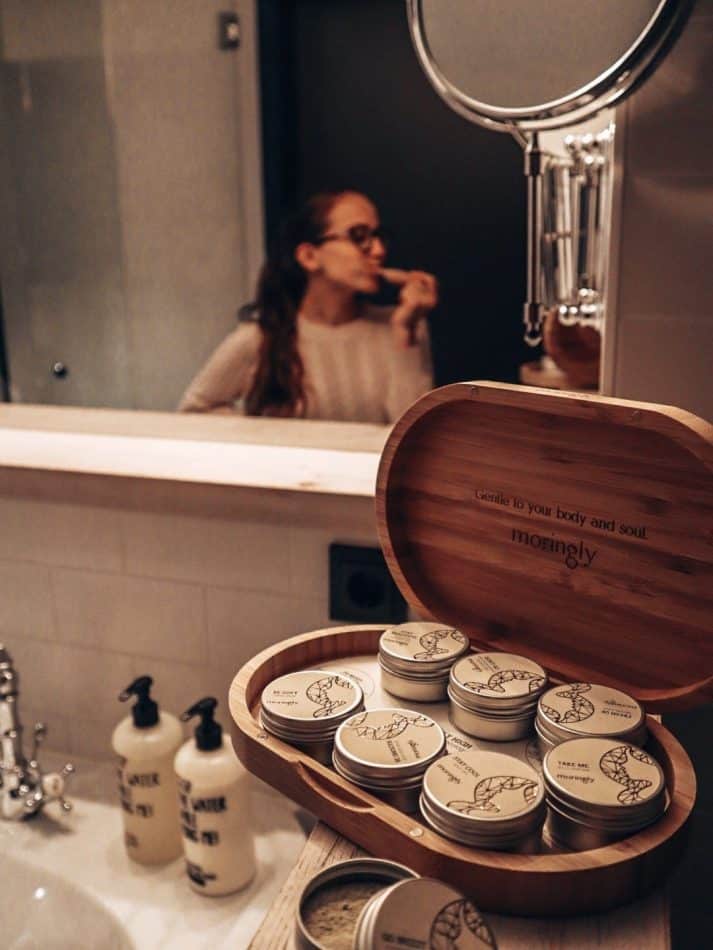 Our colorful room had a very cozy bed, our stay was fantastic! The breakfast was amazing including champagne. Bonus: free yoga sessions, sauna, fitness and lounge area. Worth a stay!
To sum up
Vienna is busy town always full of tourists. Now, when Christmas are just behind the corner, popular Viennese Christmas Markets are about to start… one more reason to come. Will you?
______________________________________________________________________________
This trip was sponsored by Vienna Tourist Board
@viennatouristboard
www.wien.info/en